May 11, 2016
By Melissa Lefebvre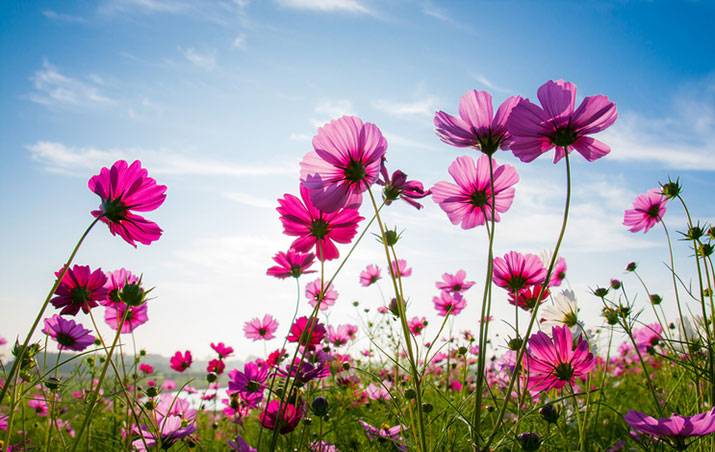 Besides offering a wonderful fragrance and breathtaking sight, a native wildflower meadow or prairie is also a magnet for wildlife. This is not a conventional or manicured garden; it is a more whimsical and lively approach to landscaping, but is just as beautiful. This dynamic landscape has a lot to offer. You will be greeted with a spectacular display of colour. You will be creating habitat that helps provide nectar, food and cover for birds, insects, reptiles, amphibians and a host of small mammals for you to enjoy and observe.
Connecting one ecosystem to the next helps wild creatures feel secure enough to use an entire landscape; a meadow or prairie in an area that was previously just grass between two stands of shrubs creates an inviting transitional area for wildlife. If soil erosion is a concern, strategically positioned meadows can help prevent this. Your meadow could fill a small, open, sunny patch in a corner of your yard, or it could stretch several hectares. In the long haul, you will have created an ecosystem right on your property that is low maintenance and requires no watering or fertilizer. These are sought-after rarities in modern landscaping. With a little luck, you may start a whole new trend in your neighbourhood.
A Prairie or a Meadow?
Both meadows and prairies have a mix of wildflowers and bunchgrasses (which grow in clumps) and a few scattered trees. Among ecologists, meadows and prairies are defined by the way they are maintained. A prairie remains a prairie because of its naturally occurring fires, whereas a meadow stays as such as a result of drought, flooding or old farmland returning to a natural state. While prairies and meadows have many wildflower species in common, a distinction can be made between these plant communities based on the presence or absence of a few key species. These species, of course, vary depending on your location. Among gardeners, the distinction between a meadow and a prairie is mainly based on grass content. A meadow is thought of as an area dominated by colourful blooms with some grasses; a prairie is understood to have a larger proportion of grasses and less conspicuous blooms.

When establishing a meadow or prairie garden on your property, try to mimic the natural habitat in your region to best encourage local wildlife. If you are unable to find natural areas near you for ideas, consider what has been there historically. Consult natural history records through your municipality or contact the natural science department at a local college or university. Reflecting the native plant communities that naturally flourish in your area is one of the keys to a long-term successful wildflower meadow or prairie garden. Using native perennial plants and grasses that are suited to your area ensures that your plantings will need very little care once they are established—plus, local wildlife will be grateful. Invest time in researching and selecting plants to make sure they reflect the nature of your soil, moisture and lighting conditions; the time is well worth it!