April 13, 2017
By Terri-Lee Reid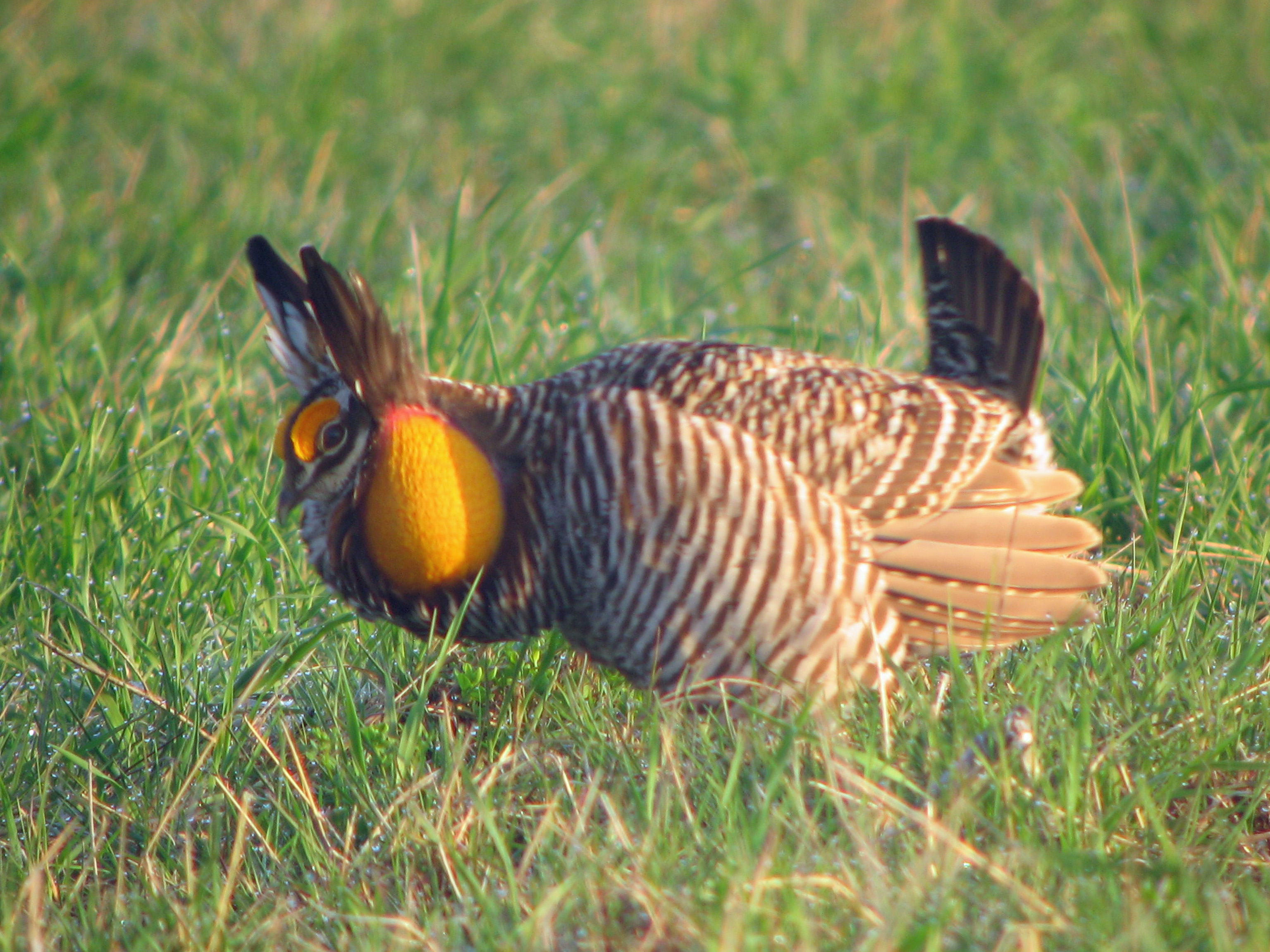 Canada is home to more than 70,000 known species and every one of these species has an important role to play – maybe they're a prey species, a pollinator, a decomposer, they may create or maintain habitat for other species – the list of important roles is long! But what happens when a species is lost from an area? The loss of one species can have a cascading effect on the habitat and the species that remain; impacting the food chain, reducing biodiversity and affecting the overall resilience of an ecosystem.

Losing a species isn't something that only happened long ago – like the Great Auk that went extinct in 1844, the Labrador Duck that went extinct around 1878 or the Passenger Pigeon in 1914.

Species from across our great country have been lost more recently; like the extirpated Spring Blue-eyed Mary, Greater Prairie Chicken, Karner Blue Butterfly and the Pacific Pond Turtle. In fact, scientists are now reporting that our planet is in the midst of its sixth mass extinction of plants and animals, and we are mainly to blame.

We can't afford to add any of the almost 250 species that are next in line –species that are listed as Endangered on Canada's Species at Risk Act (SARA) – species that are in peril and are on the verge of becoming Extirpated. Nor can we let any other species reach such critical levels – species like the Polar Bear, Northern Map Turtle, Common Nighthawk, Mountain Holly Fern or the Canada Warbler- species that are currently listed as Special Concern or Threatened under SARA.

The threats facing Canada's wildlife today are many and include pollution, fishery bycatch, overexploitation, invasive species and climate change. But, no threat is greater to Canada's species than habitat loss due to human development.

It's very possible that we will lose iconic Canadian wildlife and species we all grew up with. Can we really imagine a life without these amazing creatures?

Let's learn from the past, a past where we know all too well that Canadian species can and do become extirpated or extinct. And the thing is, we can all play a role in maintaining Canada's biodiversity. You can walk on behalf of the polar bear or caribou with CWF's Walk for Wildlife. You'll get outside and experience the wildlife and natural spaces that define Canada and help contribute to CWF's programs!