September 12, 2013
By April Overall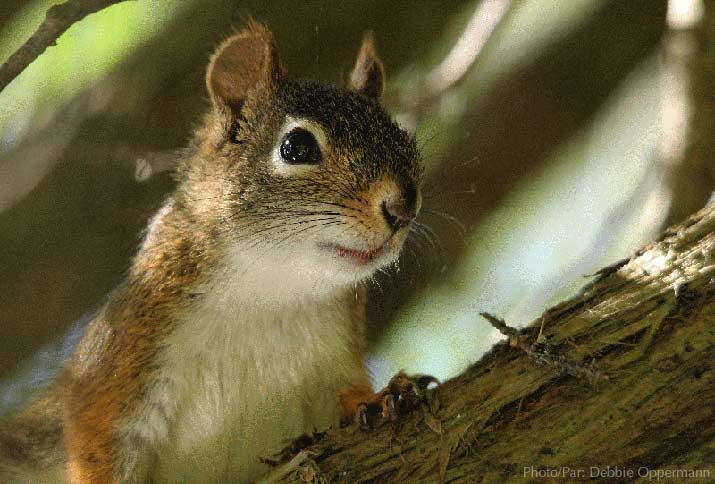 A group of urbanites are plunked down in the middle of the jungle, expected to fend for themselves. (Think Survivor. Minus Jeff Probst.) What if you were one of them? Imagine how hard it would be to part from electricity, your fluffy pillow or the supermarket. Would you embrace the change and adapt to life in the jungle? Or would you die a tragic death calling out for your hair straightener? Now let's turn the tables. As the human population went from big to bigger, urban centres began to expand and suburbs popped up on the outskirts. Some animals couldn't hack it and left for the wilderness, but others? Others adapted to city life. So how did they do it?
Smart as a Whip
Biologist Emilie Snell-Rood from the University of Minnesota is studying how urban wildlife is adapting to city life. He and his colleagues have found that urbanized small mammals like shrews, bats, squirrels, mice and even voles actually have larger brains than their rural counterparts. Bigger brains?!! Yes. According to Snell-Rood, this may give them an edge in finding food, manoeuvring through a changing landscape and identifying various threats in the city.
Sassy
Urban wildlife is also bolder than rural animals; city-dwelling animals aren't afraid to stake claims on their territory. Song sparrows, for instance, are more likely to be territorial and aggressive to humans than rural populations. Crows have been known to gang up and attack harmful humans who have posed a threat to them in the past. What's especially astounding about this is that the crows can actually remember the faces of these humans. They'll gather up their relatives and even unfamiliar crows, and attack cohesively as a mob. All the crows in the "gang"—plus any innocent bystander crows that just happen to witness the event – will then remember that human as dangerous.
Hunger Games
You'd think there'd be more food in the country, but some wild animals have become pros at foraging in the city! With more birdseed at their disposal, Florida scrub-jays, for instance, are better at foraging than their country counterparts.
Chillin'
Can you imagine if a starling flipped out every time a car drove by? It wouldn't last very long in the city, would it? Urban wildlife has adapted to release fewer stress hormones like cortisol when they're taken by surprise or threatened.
Turn Up the Volume
Some wildlife actually gets louder in the city. An Indiana University study found that urban juncos sang at higher frequencies than those living in the country.
Use Your Indoor Voice
Other urban wildlife has found that keeping quiet is a better strategy. When grey squirrels are confronted with a potential predator, they usually warn other squirrels with a combination of barks and tail flags. But in the city, with its traffic, constant cell phone chatter and other noise, those barks can go unnoticed. As a result, urban squirrels now respond more frequently to tail flagging – using visual cues to communicate with one another.