By Ted Cooper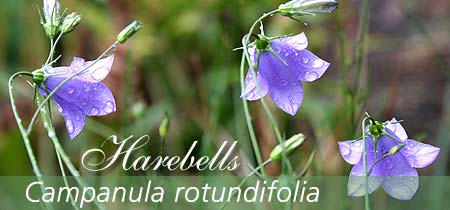 Ted Cooper, along with his wife Mary, own and operate 'Gramp's Greenthumb Landscape Delivery'. His love of gardening and nature has resulted in a safe and beautiful garden for his family and friends to enjoy. Ted and Mary's Saskatoon property is certified by CWF as wildlife-friendly.
Ted also designs, builds and tests birdhouses and actively spreads the word about natural gardening and water conservation. His efforts have recently attracted media attention, including that of the CBC.
Making Healthy Choices — Going Organic
By Ted Cooper
According to the Audubon, 136 million pounds (61,689 metric tons) of pesticides and chemical fertilizers get dumped into our yards annually. That is seven times the amount our farming community uses! And yet, without considering the side effects, we then let not only our pets but also our children play in this chemtrail environment.
Our 15 by 33 m (50 by 110 foot) homestead is totally organic. Without hesitation we eat the onions, garlic, carrots, spinach and lettuce from the garden patch. We have no problem bringing clusters of flowers into the house to adorn the kitchen table. We tolerate those dandelions that appear on our lawn. We do not want to live in a chemtrail environment. Nor do the birds that frequent our homestead.
For us we discovered pelletized alfalfa grown on Certified Organic farmland available at any feed store for $10 for a 50-pound (22 kg) bag. We spread it on our lawn. We also mix it into the garden patch soil. And, using the rainwater we collect, we brew an alfalfa tea so that we might feed everything as we water.
In terms of measurable or noticeable results, the young cedar trees we planted in June had 20–25 cm of new growth on all branches by the end of September. That, I thought, was above average. Our flowers appear healthier and seem to hold their bloom longer. Some varieties like the tiger and day lilies have noticeably larger plants and blooms. That increased growth was confirmed by rose growers who swear by alfalfa. There is no doubt that our lawn is thicker now, even though, as conservationists, we only water once a week. We enjoy everything that comes from the garden patch and have noted increased speed of growth on lettuce, garlic, tomatoes and Swiss chard.
One thing to keep in mind is that the alfalfa is really a soil amendment so there is no immediate reaction. You are actually rebuilding the soil and that does not occur overnight. That is why I collect somewhere between 2000 and 3000 gallons (7,500 and 11,000 litres) of rainwater every year. When I make the alfalfa tea, the nutrients that are in the alfalfa are in liquid form and therefore more absorbable. The pulp that is left over is not wasted because I sprinkle that on the flower beds and garden. The alfalfa actually aerates the soil. There is absolutely no waste nor runoff with the alfalfa.
The absolute best time to apply the alfalfa pellets is just before the first snowfall. That way, they dissolve in the spring and are available at the most critical time. Failing that, the traditional spring and summer applications are fine. For the first application I open the spreader wide for both the garden and lawn. For any following applications I only open it to 50 per cent. For the tea in rainwater, I put one cup in a painters mesh bag and let it brew for 24 hours and use it within the next 24 hours. Some people use two cups for a stronger tea but with my frequency of application one cup per 5 gallons of rainwater works well.
The only disadvantage of using alfalfa is that you do not get the immediate reaction that you will get with a chemical fertilizer. But the chemical fertilizer burns out quickly whereas the alfalfa continues to work.
As for birds, I have come to the conclusion that gardening without them would be an absolute bore. Three years ago we had the occasional sparrow visit from the neighbour's yard. They had bird accommodation. We had none. After three years of experimentation I have counted as many as 30 sparrows observing our yard from the eavestrough of our neighbour's garage. Each would take their turn at the feeders. Each would swoop down and remove a bug.
This year, by providing birdhouses, feeders and baths, our yard was home for a new nuthatch family, a wren family, and three sparrow families. At our feeders we have seen redpolls, house finches, chickadees, and American goldfinches. The flowers we grew received numerous visitations from hummingbirds.
The garden patch is like a constant. You till the soil. You plant the seed. You constantly harvest the crop. But the flowers make for a different story. Our yard, from front to back, is constantly changing; first the irises bloom, then the day lilies, then the tiger lilies, then the monkshood, etc. The yard is then adorned with every imaginable color.
To conclude, we might ask this question: are we missing anything by going totally organic instead of chemical? I think not. We believe we have made a healthy choice.
Images: Ted Cooper