April 11, 2014
By Jerika Bradford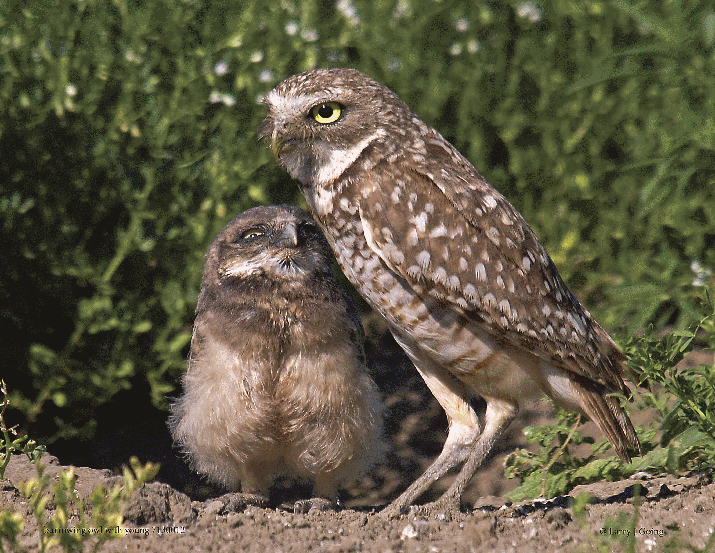 The burrowing owl was once a common sight in the dry short-grass prairies of western Canada. But now this little owl is listed as Endangered, and quite frankly, we're worried.

Since the 1980s, the burrowing owl population has been on a sharp decline. They've dropped a whopping 95 per cent in the last 30 years. And they're up against an array of threats: chemical pesticides, the loss and fragmentation of their grassland habitat, vehicle mortality, a decrease in prey (they like to nosh on some burrowing mammals), a spike in predators (that like to nosh on them), and more.

One of the most glaring problems, however, is what's happening to their habitat. Burrowing owls entirely rely on abandoned burrows made by ground-dwelling mammals like badgers, ground squirrels and prairie dogs for their shelter. Since many of these mammals are considered "pests" they are often exterminated. Sadly, this affects the overall number of available burrows for the burrowing owl to find shelter and nest.

It's pretty clear this owl needs some help. And that's where your support has come in! The Canadian Wildlife Federation is working with like-minded organizations like the Calgary Zoo's Centre for Conservation Research to help with reintroduction efforts. But we can't do it alone. These reintroduction efforts need continued support and this is where we need the hero in our story, you.

Help give the burrowing owl the happy ending it deserves by participating and pledging your support in Walk for Wildlife. There are many ways you can help show your support for species at-risk:
Join us! The burrowing owl needs a hero. And that hero, is you.