March 12, 2015
By April Overall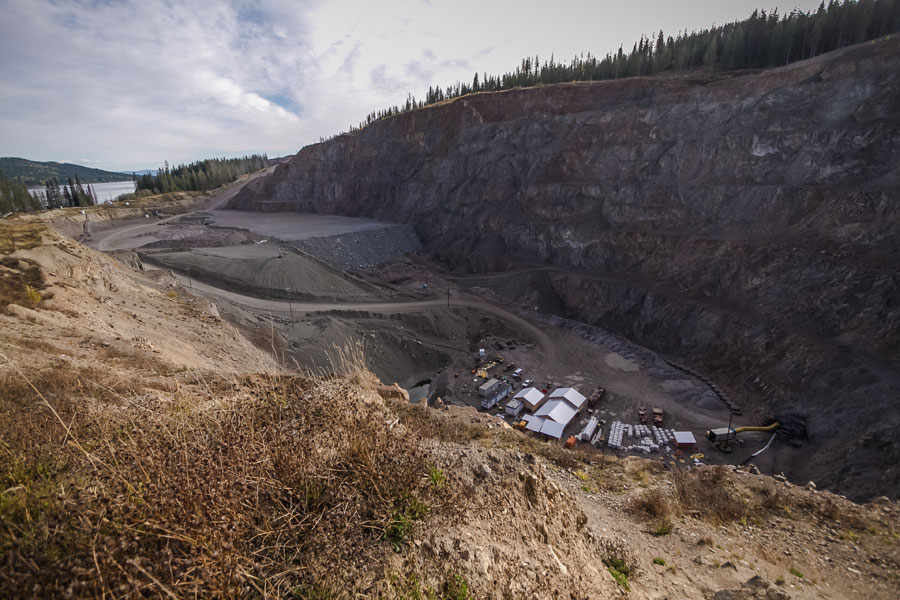 © imperialmetals.com
On August 4, 2014, the tailings storage facility at the Mount Polley Mine failed. And the result was devastating. The dam released 25 million cubic metres of contaminated water and mine waste into the Fraser River watershed, a body of water that is home to hundreds of aquatic species, including the salmon that spawn there.
What We Did
The Canadian Wildlife Federation responded quickly to the news, urging the Premiers of every province and territory in Canada as well as the Federal Minister of Environment to review and strengthen the policies governing tailing ponds in their jurisdictions. It's so very important that our surface and groundwater quality is protected, that wildlife and other natural resources are safeguarded and that this kind of thing doesn't happen again in another province.
How the Government Responded
We were pleased that Environment Canada responded that they were indeed assessing the Mount Polley incident with respect to both federal environment and wildlife laws, including the pollution protection provisions of the Fisheries Act. They launched an investigation and began working with the BC Ministry of the Environment, B.C. Conservation Officer Service and BC Major Investigation Unit. If violations are revealed, enforcement action will be taken. Unfortunately, many provinces seem to be in wait mode – waiting for a similar event to occur in their jurisdictions before taking a good look and improving their own policies. You can see how your province responded to our letter here.
Getting to the Truth
And so we waited. Finally in February, an independent report was released describing what happened at Mount Polley. The Mount Polley Independent Expert Engineering Investigation and Review Panel found that the dam's design was flawed in that it "did not take into account the complexity of the sub-glacial and pre-glacial geological environment" and unfortunately broke under stress. While this may have been the primary cause for the dam breach on August 4, 2014, the dam faced several other issues as well. It could have been breached by overtopping (which nearly occurred just three months before the breach), as well as internal erosion.

The panel strongly recommended that we move towards a zero failure rate and that we must use the best available technology and best applicable practices in order to prevent this from occurring yet again. We couldn't agree more.