May 20, 2014
By Claire Preston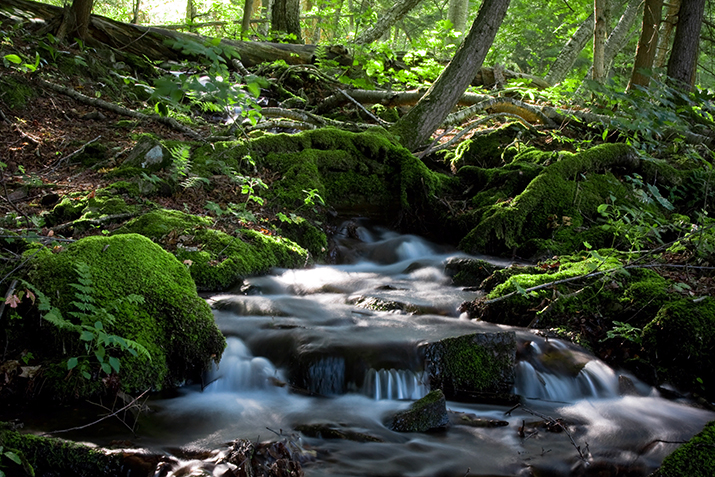 A group of fourth year students from McGill University's School of Environment completed an important project for the Canadian Wildlife Federation with the objective of identifying new and emerging threats to biodiversity in Canada. To accomplish this, the students developed a questionnaire to obtain information and opinions from a list of experts from across the country (to which the input of over 30 experts was added). They also conducted a literature trend analysis, identifying keywords from articles published in the journal Conservation Biology that referred to potential threats to biodiversity. The results from the two techniques enabled the students to compile a list of 29 distinct emerging threats to Canadian biodiversity. These threats included:


salinization of wetland systems
calcium decline
synergies
aquaculture
chemical pollution
urban expansion
Arctic melt
ocean acidification
fire and extreme weather events
commercial fisheries
energy transport (pipelines and tankers)
logging and mining
atmospheric nitrogen deposition
grassland loss

Having only two months to complete all of this work, CWF was certainly impressed by the results and by the hard work that these students put in to achieve them. And as if all of their work wasn't enough of a tremendous contribution, these students went above and beyond the expectations of this project and developed a list of recommendations for CWF on what they believe should be done to move forward in implementing efficient and effective biodiversity conservation strategies.

It was fantastic to see that CWF seems to be on the right track in terms of what these students think is necessary for the future of conservation! Read on to see some of the recommendations we received, and to learn what CWF is already doing to address these issues:

Public Forums
CWF sends out an annual survey each year to ask our supporters what priorities and issues are most important to them. We ask them about their concerns regarding topics such as pollution, habitat loss, overfishing, and climate change, and ask them what native species they would like to learn more about. Gathering all of this data helps CWF get a nationwide picture of the issues and wildlife threats that matter most to Canadians, and can help us prioritize our work and the programs we offer. Keep your eyes peeled on the CWF website for this year's survey, set to be released mid-July.

Loss of Ecosystem Services
CWF has developed a science-based, land use model that allows us to explore what can happen to the western boreal forest based on actions that are taken now. This tool is helpful decision makers as they can take a glimpse and see potential outcomes and consequences that our actions now can incur, and from there make educated decisions about this valuable landscape. Read more about this tool »

Monitoring Programs
Project Noah is a tool that can be used to explore and document wildlife sightings from citizen scientists all across the country. By adding your critter observations you are helping to build a valuable wildlife database that is crucial to conservation of Canadian species.

Promote Native Species in Gardening
This is something that CWF does remarkably well! Wild About Gardening is an information-dense online resource for creating a wildlife haven in your own backyard.

This website provides everything from tips on how to attract different wildlife, eco-friendly garden maintenance, gardener-to-gardener forums and discussion panel called Over the Garden Fence, and lists of local nurseries where you can purchase plants and other items to create your own wildlife oasis. You can also subscribe for free to our e-newsletter Grow Wild, which is full of great articles about wildlife-friendly gardening. If you are passionate about gardening and want to learn more, head over to the site now!

Bravo to those remarkable students for a job well done!