By Jerika Bradford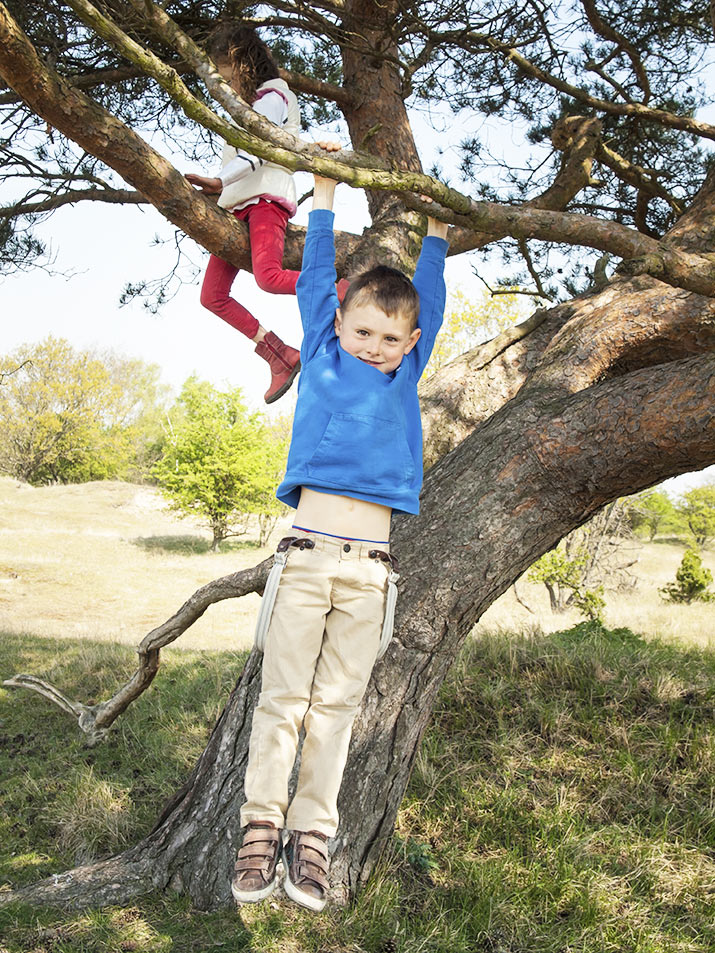 Think back to your childhood. What would it have looked like if you had never climbed a tree? Jumped off a dock into a lake? Camped out in the wild? Rolled down a steep hill? Played in the snow for an afternoon?
More and more children are facing a childhood virtually void of risky play. In fact, only nine per cent of five to 17 year olds in Canada meet The Canadian Physical Activity Guidelines for Children and Youth's daily recommended 60 minutes of moderate to vigorous physical activity, according to a new report by ParticipACTION.
So what's the answer? Nature. According to the report card, Ontario preschoolers spend twice as much time being active when they're playing outside. And kids are also more likely to be active in natural spaces than on a playground that is designed to be "safer". It turns out, kids will climb a tree any day over climbing a plastic slide – but only if we let them.
"Kids with ready access to unsupervised outdoor play have better-developed motor skills, social behaviours, independent and conflict resolution skills." ParticipACTION
This type of excitement for the great outdoors is exactly what inspired us to create CWF's Wild Family Nature Club. We want families to get excited about spending time outdoors, whether it be at a local park or conservation area, hiking, or camping. Because the more we can support each other, the more that outdoor risky play becomes the norm, like it used to be. Join hundreds of families across Canada in CWF's Wild Family Nature Club today.