November 14, 2013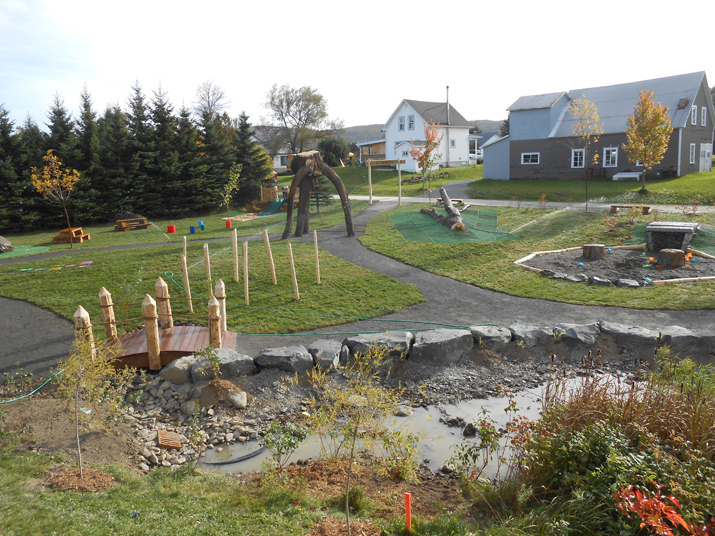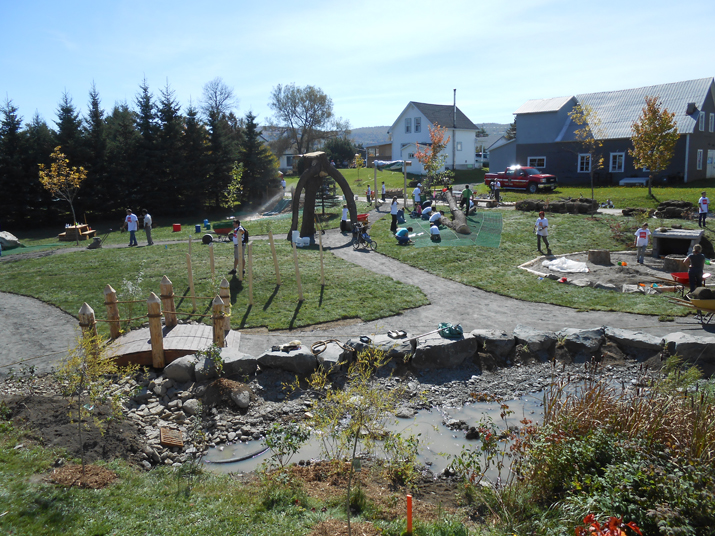 I arrived in the wee hours of the morning of September 21 in Edmundston, New Brunswick, to a mountain of gravel, soil, grass and rocks. It was time to build the Bienenstock Natural Playground. But goodness, when I saw the mound, the nerves swept over me. There was no way we were going to completely finish this playground by the end of the day. We needed a miracle.

I should have known better, of course. I was in Edmundston, after all. This town competed against 300 communities in Canada in the CBC Live Right Now contest (dedicated to inspiring Canadians to seek healthier lifestyle). They took part in challenges and events to earn points for their communities and shared stories and photos of more and more people getting active in their towns. And after all the points were tallied, the stories and pictures shared and event reports submitted, Edmundston, New Brunswick, was crowned the winner of a natural playground from Bienenstock Natural Playground valued at $100,000!
After a few minutes of staring skeptically at the empty lot, I saw a beautiful thing. People started to arrive. And not just a handful of thoughtful people. Hundreds of people, from toddlers to grandparents, came out to help. Everyone happily grabbed shovels, buckets and wheelbarrows and went to work. Even those who weren't able to do heavy and strenuous work walked around giving out water and making sure everyone was staying well hydrated in the beaming sun.

Everyone did their part for this build, and it showed! And in case you're wondering, we did, in fact, finish the build by 5:00 p.m. that day. It was truly a humbling and heartwarming experience to see the community of Edmundston come together to build a natural playground and get kids back outside.
Even the mayor chimed in on our hard work! "This must be one of the most positive community-based initiatives that we've seen in Edmundston in a while. What's fantastic about Live Right Now is that it's more than a national title or a beautiful park. It's about a community coming together and realizing its full potential, said Mayor Jacques P. Martin. "Our citizens have worked hard and have proven beyond a shadow of a doubt that Edmundston deserved to win, and that makes us extremely proud. Congratulations to all the volunteers, the doctors of Prescription: Action! and to each and every resident who decided to Live Right Now!"

I definitely learned something that day – never underestimate the power of a community coming together for a good cause! Great things happen that way.

Congratulations to Edmundston on a well-deserved natural playground!