June 23, 2014
By Jerika Bradford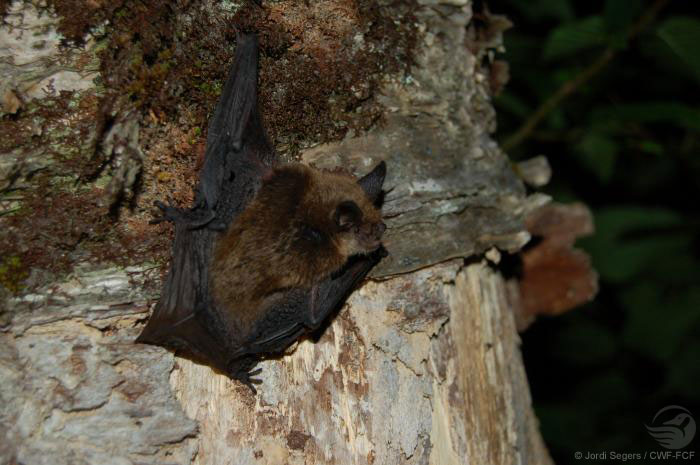 White-nose syndrome (WNS) is a nightmare that we just can't wake up from. This fungus is killing thousands of Canadian bats at rate that surviving bats are having a hard time keeping up with. This fungus wakes up bats from sleep during the winter months by attacking their wings, feet and ears and ultimately causes them to starve to death.

Scarier – the bat populations that our leading bat researcher, Karen Vanderwolf, has been researching in New Brunswick have dropped from 7,000 in 2011 to just 22 this spring. It's especially frightening knowing that those surviving female bats only have one pup per year. When you do the math you realize just how devastating this fungus really is. It will take decades, possibly even centuries, before their populations will bounce back to how they once were.

This news could make you curl up and have a good cry. It's sad. It's devastating. But we'd rather the news light a fire inside you instead. Do your part today to help the bats!

We are sending out 1,400 bat houses across Canada to schools, families or to anyone who wants to give bats a place to call home. Want to help? Sign up here to receive your free bat house while quantities last. There is one catch though – by signing up you agree to report to us monthly about whether or not your bat house is being used. The information YOU provide will be included in our national bat research. That is pretty cool!

As much as we would like to, we can't give away a bat house to everyone in Canada. If you aren't able to receive one you can still help by purchasing a bat house from CWF where proceeds directly benefit bat conservation research. You can also make an afternoon activity out of this by building your own bat house with our building instructions.

There are a few things you need to know when installing your new bat house. The box needs to be located 12 feet or higher from the ground. It can be mounted on the side of a house, a tree or a pole. Secondly, make sure the bat box faces south. This is very important. These little guys need 12 or more hours of direct sunlight per day to stay nice and warm and cozy. And don't forget to remove your bat house once fall comes around and store it away until next spring. The bat houses do not provide enough protection from our harsh cold winters.

How do you know if your bat house is being used? Easy. Look for bat droppings directly below the bat house. Another tell tale sign is if you see bats leaving the house around dusk.

For more information about this project and how you can help, please visit HelptheBats.ca.