September 11, 2014
By Pam Logan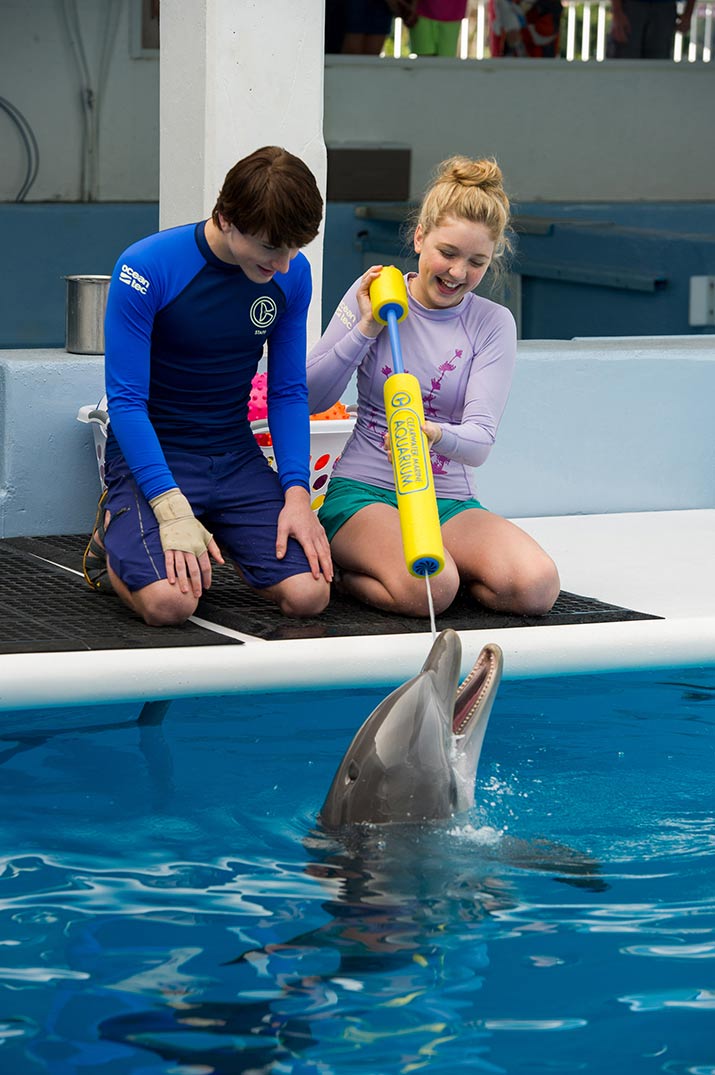 The Canadian Wildlife Federation has always been passionate about protecting marine animals. As we speak, we're working towards creating a Marine Animals Emergency Response program that will unify non-governmental organizations that respond to dead or distressed animals along Canada's coasts into one cohesive program. The more people we can train properly, the more animals we can save!

But we need Canadians to care just as much as you and I do. That's why we were thrilled to be part of the launch of the film, Dolphin Tale 2! The Warner Bros. Pictures and Alcon Entertainment movie continues the story of the brave dolphin Winter, whose miraculous rescue and recovery—thanks to a ground breaking prosthetic tail made her a symbol of hope and perseverance to people around the world. When Winter's surrogate mother, the very elderly dolphin Panama, passes away, it leaves Winter without the only pool mate she has ever known. As dolphins' social behaviour requires them to be paired with other dolphins, the team at the Clearwater Marine Aquarium have only 30 days to find a companion for her or lose their beloved Winter to another aquarium.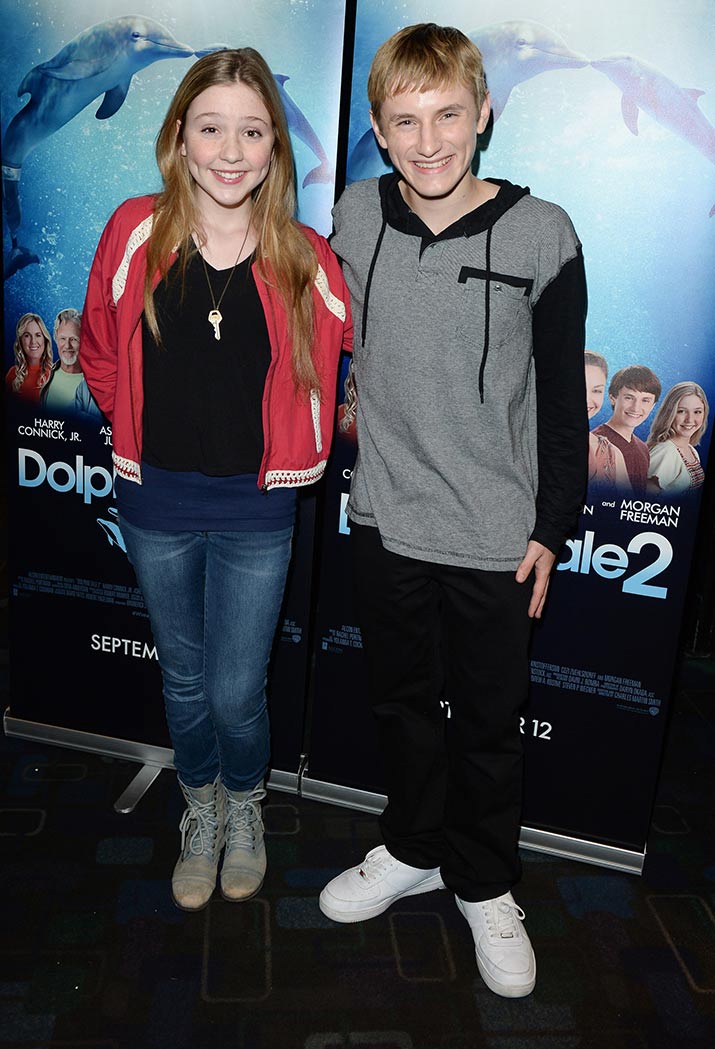 Our editor of WILD magazine, Cooper Langford, was able to sit down with the stars of the film (human stars, of course) Nathan Gamble and Cozi Zuehlsdorff for an interview!
"You Worked With Dolphins?! What's With That?"
So, what's it like to work with these awesome animals? "People ask me what it's like, swimming with a dolphin," Nathan says. "There's nothing you can really compare it to."

Cozi agrees. "They seem bigger underwater. You go underwater and you're in a whole other world — their home."

But even though dolphins are cool, you have to treat them with respect — just like any other kind of wildlife.

"If you see a dolphin in the wild, you're not supposed to approach," Cozi says.

"Or feed it!" Nathan adds

"Yeah," Cozi continues. "Imagine if you were in your bedroom and somebody jumps through the window and starts riding you. You're going to be like — what!? You want to be really respectful to these creatures."
You can find a full article about Canada's Dolphins in the October issue of WILD magazine.

Be sure to enter the Dolphin Tale 2 contest. You could win a private screening for up to 40 guests to see the movie. Click here for details and to enter.