October 7, 2015
By Jerika Bradford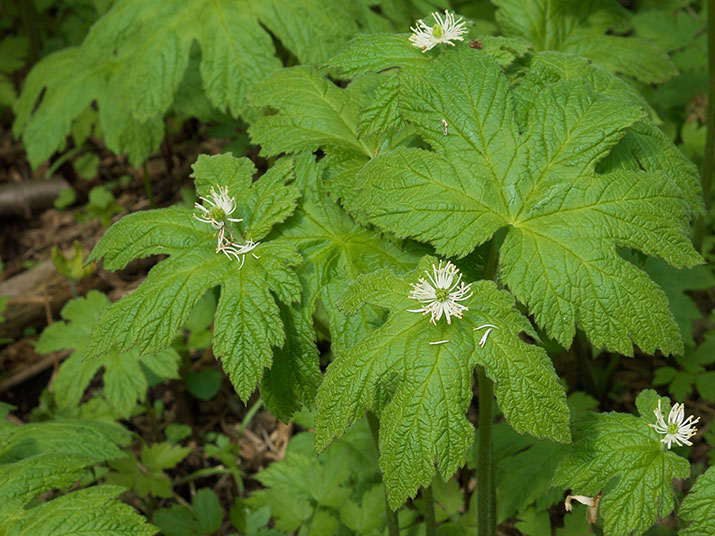 They may not pull at the heartstrings like polar bears and burrowing owls do, but plants need our help too. After all, they are wildlife, and just like mammals, amphibians, and other wildlife – plants are facing the same issues as they lose their habitat due to human actions and environmental impacts.
(side bar: Did you know? CWF had a huge role in giving plants more recognition in Canada! In 1990, we helped to develop an important wildlife policy for Canada that would include algae, bacteria fungi and other wild organisms like plants in the definition of wildlife.)
With support from the Ontario Ministry of Natural Resources' Species at Risk Stewardship Fund, the Canadian Wildlife Federationhas been in the field with a keen eye keeping track of three cryptic plant species: deerberry, goldenseal and juniper sedge. These plants are easy to miss since there are only a handful of places where they are found and don't look all that different from other very similar plants. These plants are also at a high risk of disappearing from the Canadian landscape, and so, CWF is stepping in to help conserve their populations and monitor their numbers.
Deerberry
Closely related to blueberries and cranberries, if you didn't know this species really well, you'd walk right by thinking it's a common highbush blueberry plant. The deerberry is a low-lying shrub found now in only two areas across southern and southeastern Ontario. Since development and agriculture have ramped up, the shrub is not only no longer expanding its range, but declining. Over the last decade, the shrub has dwindled to such scant numbers, it has been listed as Threatened. Thankfully CWF confirmed this past summer that a transplant of nine seedlings carried out in 2011 by Thousand Islands National Park was a success with all nine having survived.
Goldenseal
Goldenseal is a perennial herb found in extreme southwestern parts of Ontario. Harvesting for medicinal purposes and the loss of habitat due to timber production, urban development and agricultural land are the key factors affecting its population and growth. The only remaining sites in Canada (only 13 of them in total) haven't been fully surveyed in nearly ten years mostly because they're not easily accessed and there's so few that people don't come across this plant often. The good news is that the known populations are still there, very healthy and a new population was even discovered during the searches.
Juniper Sedge
The juniper sedge is extremely easy to miss since it stays low to the ground and looks like most of the clumps of grasses you'd see in many areas of Canada. One can see why other locations haven't been found yet, but maybe we can change that; maybe this plant isn't really as rare as we think, just that not enough people know how to recognize it. Right now the only locations (five in total) of this sedge in Canada are found in southern Ontario and CWF visited one of them at Selkirk Provincial Park that hadn't been fully surveyed to see get an estimate of the total population there. And again, there's good news: we found 90 plants growing there, with more possible habitat in the surrounding area. Now the Park staff can also identify the plant so now that they know what to look for, maybe more will turn up.