May 11, 2016
By Annie Langlois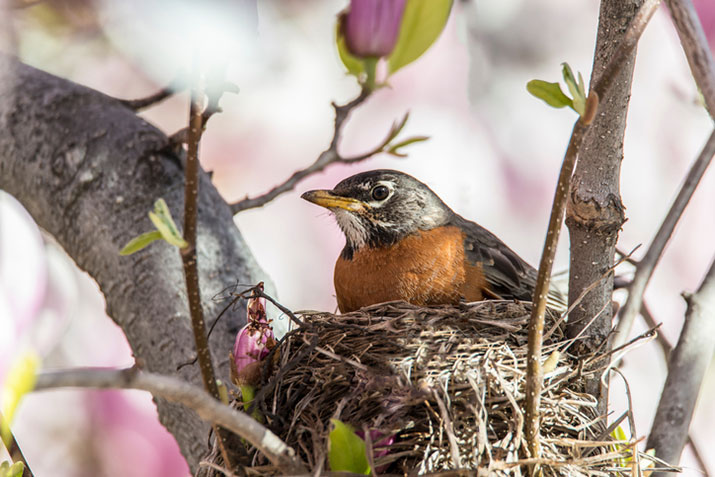 In the early 19th century, bird populations began to dwindle. The extinction of the Great Auk and the Passenger Pigeon made North Americans realize that the growing demand for birds as food and as a source a feathers for adornments was just too much for some populations. This new public awareness marked the dawn of the conservation movement, and people started to get organized to help our wild species. For example, in Canada, conservationists pioneered the practice of placing bands on the birds' legs to identify individuals. But since migratory species don't mind international boundaries, coordination between countries was needed in order to both get to know them better and to make sure that they were protected in all habitats they need to complete their life cycle, including their wintering, breeding and stop-over areas.
A century ago, the first international treaty on wildlife conservation was born, beginning a new era of international collaboration for wildlife and habitat conservation. Signed on August 16, 1916 the Convention for the Protection of Migratory Birds (more commonly known as the Migratory Birds Convention) between Canada and the United States was intended to regulate the bird's harvest and assure the preservation of species either harmless or beneficial to man. This convention was passed into law in Canada the following year, in 1917.
And this has helped our migratory birds tremendously. Because of the Migratory Birds Convention, the harvest of birds, especially waterfowl, shifted from uncontrolled to sustainable because of the introduction of the Migratory Game Bird Hunting Permit in 1966. To fight against threats such as the loss, degradation and fragmentation of habitat, Migratory Bird Sanctuaries were created in areas that provide important habitat. Today, there are currently more than 90 Migratory Bird Sanctuaries across Canada that protect more than 11 million hectares of terrestrial and marine migratory bird habitat. Another legacy of the convention is the better integration of wildlife needs, industry standards and practices, and conservation through partnerships to successfully manage the landscape.
Even if Canada has come a long way, some bird populations are still in trouble. New threats like climate change, collisions with high structures, the spread of introduced species like the domestic cat and the use of pesticides are causing some species to have become at risk. But you can help!
Visit the Hinterland Who's Who fact sheet on the Migratory Birds Convention to find out how you can participate in the centennial and what you can do to help our migratory birds!