The Canadian Wildlife Federation (CWF) provided 30 young Canadians with work experience and opportunities to explore careers in conservation in 2016.
Highlights:
turtle research
shoreline assessment
species at risk research
marine conservation
wildlife education
community outreach
videography and wildlife photography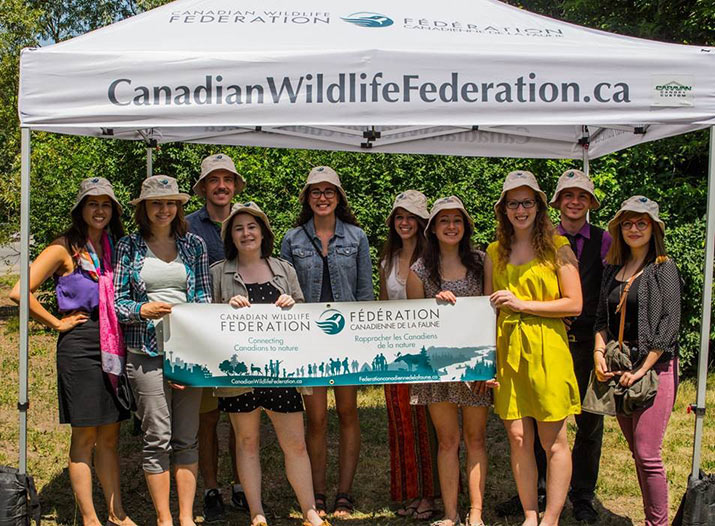 Kanata-based interns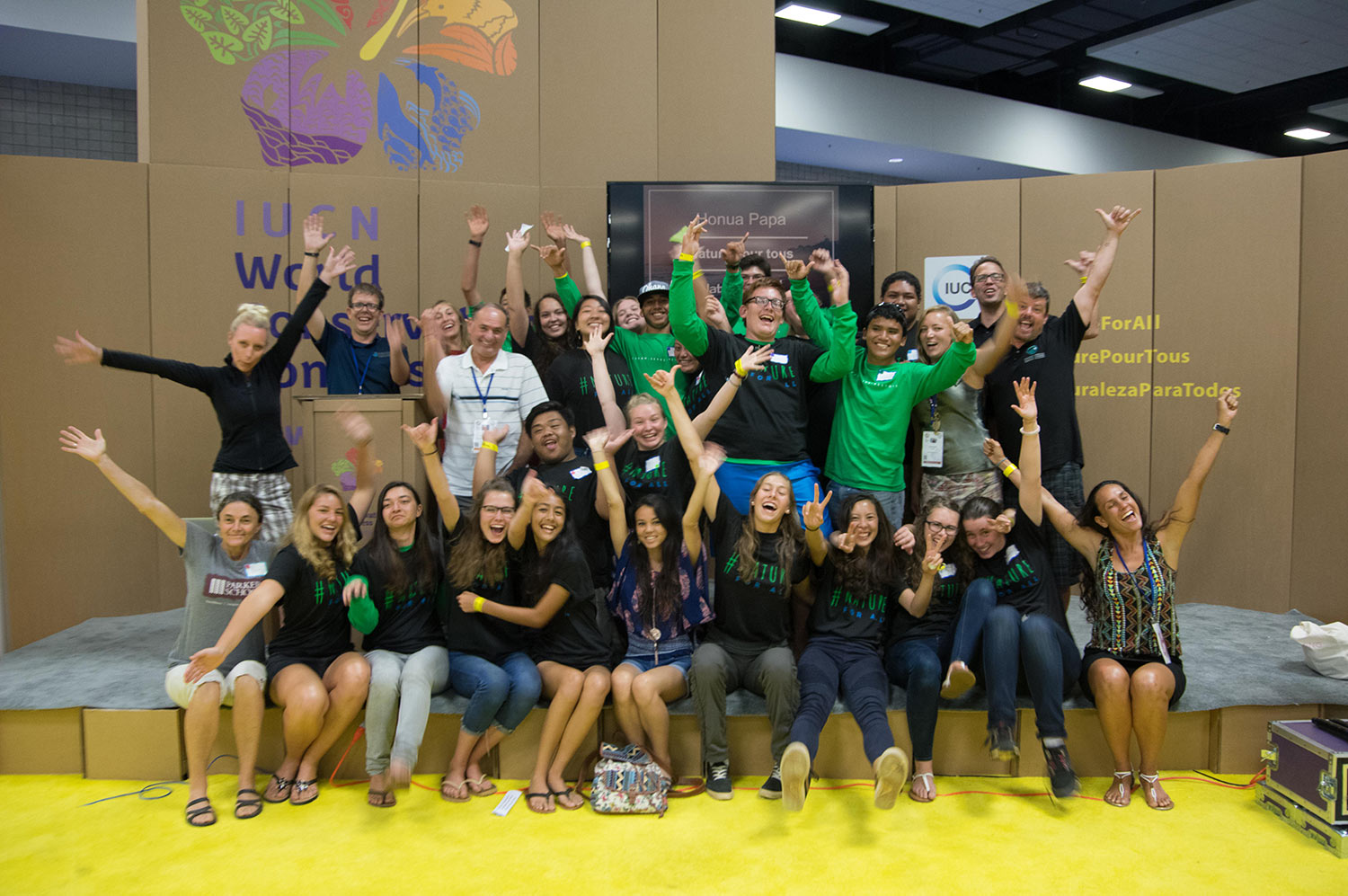 High School Exchange Program
Thank you to the CWF Class of 2016 for their enthusiastic participation in a diverse variety of projects!
Hear testimonials and find out more below about the activities of our 22 Summer Interns, which includes four participants who are also engaging in CWF's Canadian Conservation Corps pilot, and our team of eight senior high school students who learned about, and carried out, conservation as part of a CWF High School Exchange Program:
CWF Summer Interns


Allison Pritchard, a Loran Scholar, reviewed the Canadian Federal Agricultural policy in the contest of biodiversity conservation, and searched for case studies from Europe and the United States, to help inform recommendations for improving agricultural policy. Allison also completed CWF's Facilitator Trainer workshop, which certified her to deliver CWF Wild Education programs. She also served as CWF's IUCN World Congress Youth Ambassador.


Mikaela Capeling provided support for CWF's WILD about Sports program, which included working with CWF's partner, the Gestev Green Team, at the Transat Quebec to St-Malo race village in Quebec City, and at the Ecovoile sailing event in Baie des Chaleurs, Quebec, to promote wildlife and sustainability themes among visitors. Mikaela also completed a WILD Education workshop and delivered bilingual educational programming at day camps in the Ottawa-Gatineau area.
Laura Correal
, who is based in Calgary, assisted CWF's Education Department and carried out educational programming with
Anna Heiter
at the National Girl Guides of Canada Mosaic camp.
Brandon Holden and Kevin White
, CWF Species at Risk Field worked on Flora and Fauna surveys, including bat surveys, in Gatineau Park, Quebec, and conducted research on topics such as road mortality and species at risk. They also supported outreach such as
S.T.A.R.T.
(Saving Turtles at Risk Today) program at the second annual Muskoka Turtle Blitz.


Jenny Miller and Jenny LaForet worked with CWF's partner Watersheds Canada, which is based in Perth, Ontario, to support the Love Your Lake Program. This program helps landowners keep shorelines healthy. They carried out activities such as conducting shoreline assessments, surveying shorelines, inputting data, and developing reports for landowners.


Cory Hilkewich, who was based in Regina, SK, carried out similar work related to the Love Your Lake Program in Saskatchewan with CWF's partner the Carrot River Valley Watershed Association.


Madison Scott, a Marine Conservation Assistant, worked with Dr. Sean Brillant and the Conservation Biology Team, in the Halifax, NS area. Her projects included creating a guide to marine intertidal species in Nova Scotia, and updating CWF's Open New Fin Aquaculture Report.


Nova Starr provided support for CWF's Development Team in the Toronto, ON, area.


Laris Thompson produced a host of videos and a collection of photos to promote the work of CWF, such as its partnership with the Ricciardi Lab at McGill University and their study on microplastics, educational activities such as CWF's WILD Migrations program, and content for CWF's presence at the World Conservation Congress.


Jesse Aubin, CWF's Gardener Intern, tended our wildlife garden, and took inventory and updated the maps of the gardens. He also helped CWF Interns carry out WILD Education activities among children in the Ottawa area.


Holly Long, a CWF Wildlife Conservation Intern and a Fish and Wildlife student, worked with the Species at Risk Field Interns Brandon Holden and Kevin White to survey various species such as bats and hognose and milk snakes in Ontario. She also carried out a number of activities at hte second annual Muskoka Turtle Blitz.
Megan Janecka, a Technology Summer Intern, supported many of the CWF Education Department projects such as creating social media content and overseeing the Summer Intern online space with CWF's partner, Taking It Global.
Besjana Osmenaj served as a GIS Intern Technician in CWF's Science Department. While at CWF, she became a Canadian Citizen – an event that was celebrated by her CWF colleagues.
Stephanie Fernandez worked out of the Hamilton and Toronto, ON, areas to assist with program delivery with CWF's partner, the Duke of Edinburgh Awards.
Maddie Gouett provided support for CWF's WILD About Sports program. She designed a Stand-Up Paddle Boarding Program for CWF's partner, the Limestone Boat and Board Club in Kingston, ON, and conducted conservation education activities as part of the paddle programming.
Jenni Barrera and Victoria Tousaw worked as Turtle Field Technicians at Scales Nature Park in Orillia, ON. Their goal was to search for, identify, and enter data on reptile and amphibian species in the Muskoka area. This work included carrying out nesting surveys, noting locations of turtles and turtle nests on the shoulder of roads and excavating nests to protect them from predation. They also led educational activities at events such as the Second Annual Muskoka Turtle Blitz.
CWF's Canadian Conservation Corps Pilot
CWF Summer Interns Anna Heiter, Jenny Kenmir, Anne Cameron and Mitchell Sattler were part of CWF's Canadian Conservation Corps (CCC) pilot and also served as CWF Interns. This program, designed for gap years, seeks to involve young Canadians in conservation.
CCC includes three components:
outdoor adventure
conservation
education
All four Interns engaged in a sea kayaking expedition offered by Outward Bound to fulfill the outdoor adventure component. The education and conservation placements included the following:
Jenny Kenmir worked in Hamilton, ON, at the McQuestern Urban Farm and Bienenstock Playgrounds. She also carried out WILD Education activities in the Ottawa area at camps such as at the Constance Creek Wildlife Refuge and the Radical Science Camp and at events such as the Ottawa Carleton District School's Environmental Stewardship Day celebrations.
Anna Heiter worked with our partner, the City of Calgary, at the Inglewood Bird Sanctuary, and at the Ralph Klein Park, which is home to the Shepard Wetland and the largest storm water treatment wetland in Canada. She also facilitated CWF education activities at events such as the Calgary Mayor's Environmental and at camps such as the Girl Guides of Canada Mosaic National Camp in Sylvan Lake, AB.
Anne Cameron helped to support work associated with microplatics research with our partner, the Ricciardi Lab at McGill University, and carried out CWF educational activities at their facility, the Redpath Museum, in Montreal.
Mitchell Sattler, who was based at the Vancouver Aquarium, delivered ocean education programs to children and youth in day and overnight camps. He also participated in field work with the Stanley Park Ecological Society, where he sampled water at Stanley Park, mapped the location of invasive plant species and carried out Beaver surveys at Beaver Lake, British Columbia.
Much of this innovative work experience was funded by Canada Summer Jobs from Service Canada. CWF was also pleased to be involved in the Young Canada Works program.
High School Youth Exchange
Eight Canadian students participated in an exchange program that was held in association with the World Conservation Congress to provide unique opportunities to learn about conservation and network with youth who shared common interests in the environment and the out-of-doors. This experience was organized with Kupu, a Hawaiian organization that provides hands-on training programs in the areas of conservation, sustainability and environmental education. Students were matched in teams and worked together on hands-on conservation projects, learned about conservation, and presented at the #NatureForAll Pavilion at the IUCN World Conservation Congress.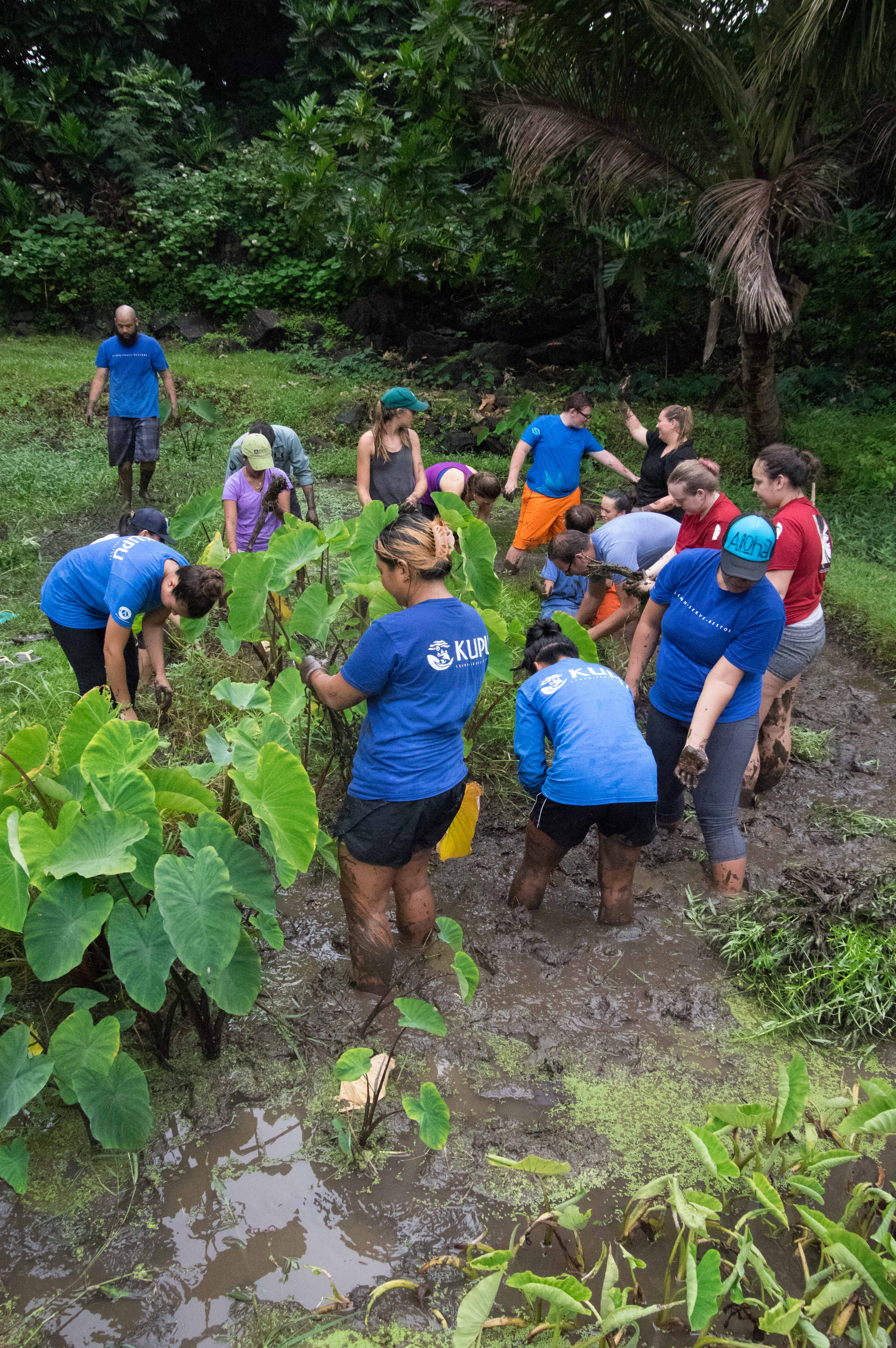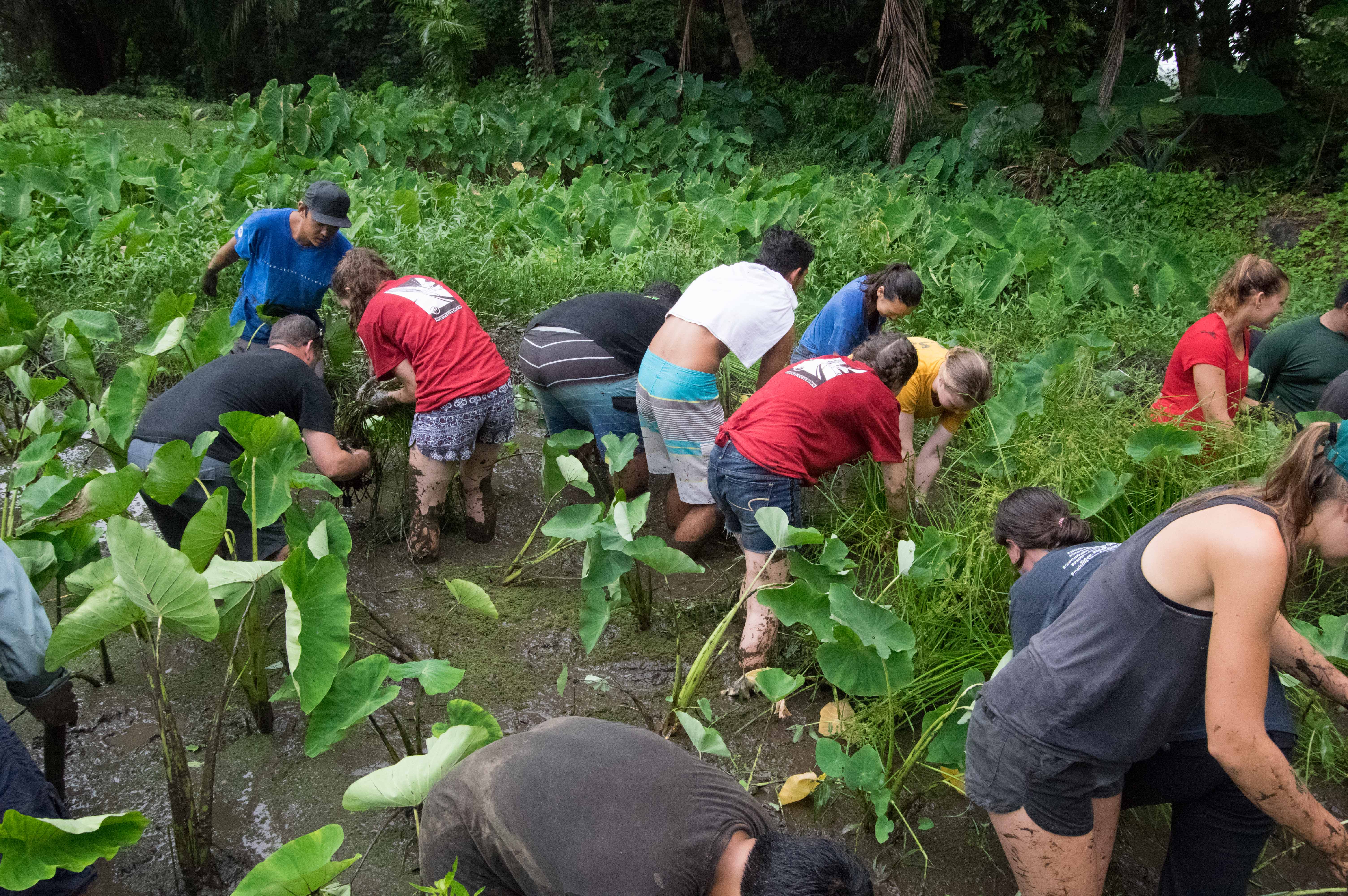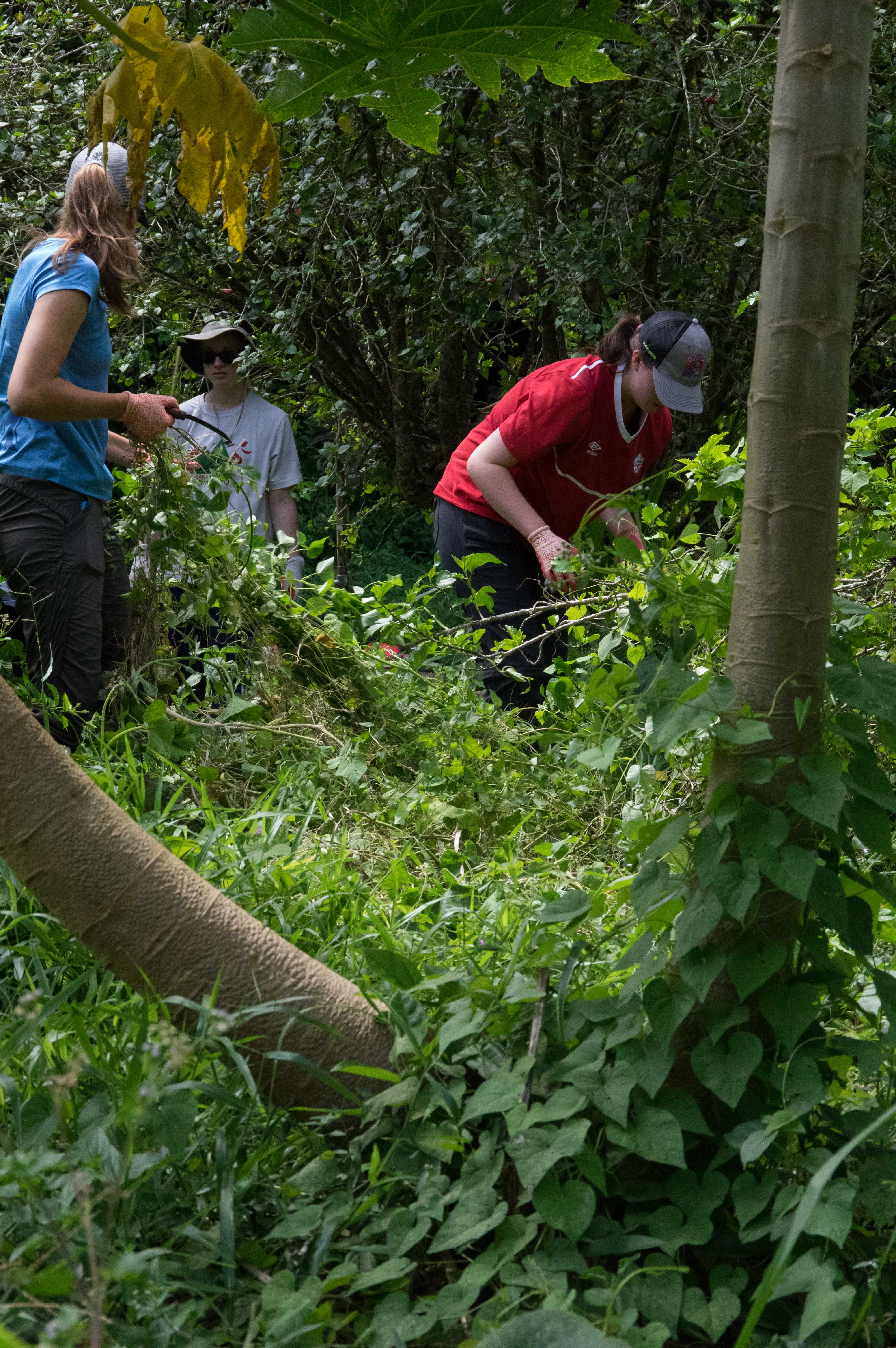 The contributions of the Class of 2016 were showcased at the IUCN World Conservation Congress.
See presentations by youth at the #NatureForAll Pavilion at the IUCN World Congress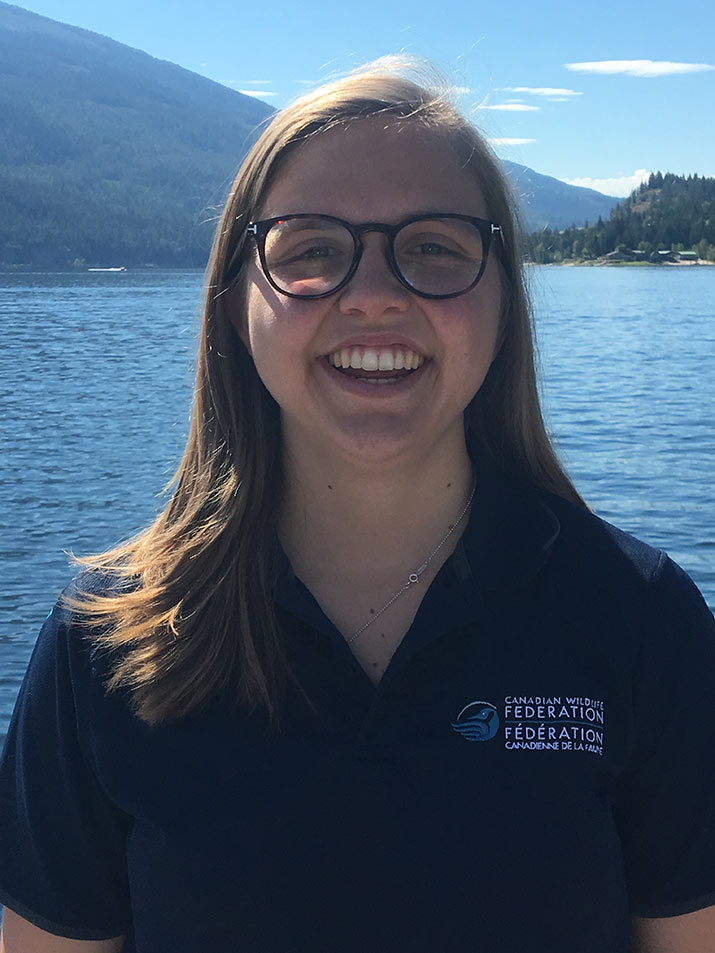 Allison Pritchard served as CWF's volunteer Youth Ambassador at IUCN World Conservation Congress