February 13, 2014
By Claire Preston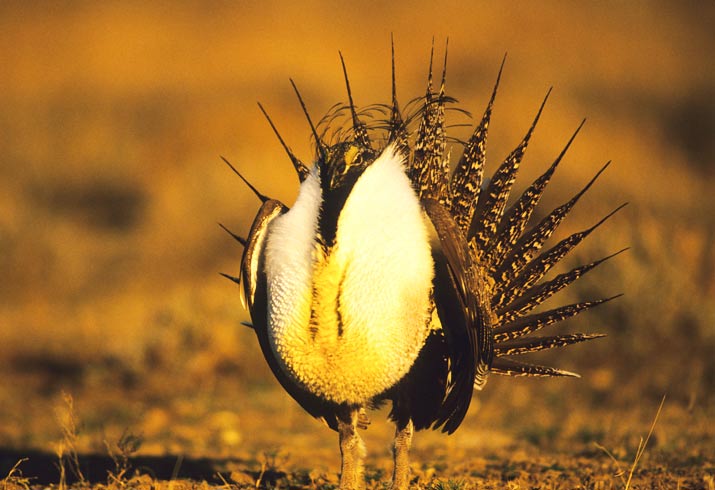 When it comes to picking a mate, the general consensus for most species is that females tend to flock towards the most ostentatious of males – the flashy ones who appear to have more to offer and make their female counterparts swoon. These males will compete with their rivals for the attention of female onlookers in hopes of getting the girl (which the brawnier males usually do). For many species, the most successful males (those that sire the most offspring) are often larger or more brightly coloured and show off with much more vigorous displays of courtship. But do all the ladies swoon if you razzle-dazzle 'em?
Bigger is Not Always Better
Female deer don`t always bat their eyes at the brawnier of the bunch. Some studies show that yearling does tend to mate more often with younger, lower ranking (meaning smaller) males. Though the reason for this trend is unknown, several theories have developed. Firstly it is thought that perhaps female yearlings recognize that carrying a bigger males' offspring to term could be difficult, so they shy away from the possibility of losing their offspring prematurely. Another idea is that since yearling females mate later in the breeding season, there is the possibility that the larger males may be worn out before these younger females are ready to mate, thereby limiting their selection of eligible bachelors.
Step Aside, Pretty Boys
Studies have also shown that female mountain goats face their own conflict when choosing a mate: although larger male mountain goats are more attractive and pass their physical attributes and mating success to their male heirs, they tend to fall short in the daughter department, producing generally smaller and less fit female offspring than those sired by more physically modest fathers. This inconsistency in offspring success could influence a female's choice of mate, but whether female mountain goats actually weigh these factors during mate selection has yet to be determined.
Fight It Out
For species that put up their dukes during mating season, like elephant seals, the males tend to invest more in 'weapons' and less in the size of their testes to ensure their mating is successful. Female elephant seals gravitate toward the bigger boys who battle it out with their rivals to win the title of most desirable male. These successful males also use their larger body mass as their weapon to keep their females from mating with other males, thereby ensuring that the only resulting offspring will be their own.