By April Overall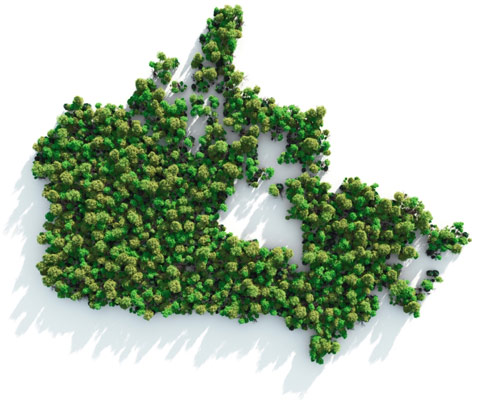 While watching a makeover show, do you ever like the before more than the after? I do. You want to cry out "Stop, you fiends!" before the spray paint comes out, the purple eye shadow gets applied or the couch gets recovered. Over the years, our country has undergone a massive makeover. And it's not a pretty one. Once a vast land of brush, trees and greenery, today our forests have been chopped into thousands of fragments. And although Canada represents 10 per cent of the world's forest cover and boasts 397.3 million hectares of forests, wooded land and land with tree cover, forest fragmentation is altering our great landscape dramatically. So what's the big deal? Two-thirds of Canada's wildlife species call our forests home. And more and more they're finding their home altered by humans. So altered that many species are disappearing because adapting to their new digs is just too hard. Hair can grow back. Walls can be painted. But some makeovers cannot be undone.
Forest Fragmentation 101
What is forest fragmentation? Quite simply, it's the dividing up of habitat. Forests can be fragmented either naturally by forest fires and insect infestation or by humans through urbanization, the creation of roads, logging, agriculture and other development. Fragmentation creates countless problems for the forest as a whole and the wildlife that live there:
More Edge Habitat.
Different species require different habitats. Some species have adapted to woodland interiors, some to open spaces and finally others like to live between the two – edge habitats. Forest fragmentation ups the amount of edge habitats putting forest dwellers, like birds, at risk of increased predation from crows and
raccoons
. Nests are also easier to find in edge habitats making them easy targets for nest parasites like the brown-headed cowbird. Moreover, since between 90 and 100 per cent of forest birds live in forest patches of 200 hectares or more, an increase in edge habitat can send them scrambling for food and water.
New Predators.
As
urban sprawl
grows and forests are transformed into commercial and residential buildings, our pets become new predators to forest dwellers.
Invasive Species.
Invasive species that have been transported from around the world to Canadian ground, like garlic mustard, Norway maple and European buckthorn, are hearty plants that have been uprooted from their own native soil and have adapted well enough to survive here. As a result, they're able to get by in places many
native plants
cannot, including along forest patches.
Less Water. As roads, driveways and parking lots are paved, rainwater cannot penetrate the ground. The result? It changes both the surface and subsurface water flow patterns meaning there's less water and moisture for plants and animals living in the forest.
Restricting Range. Migration is hard enough as it is, but when roads and buildings are plopped right in the middle of a species' habitat, it becomes a lot harder. As a result, many populations don't migrate and become isolated leading to inbreeding, a reduction in population and even extinction.
You to the Rescue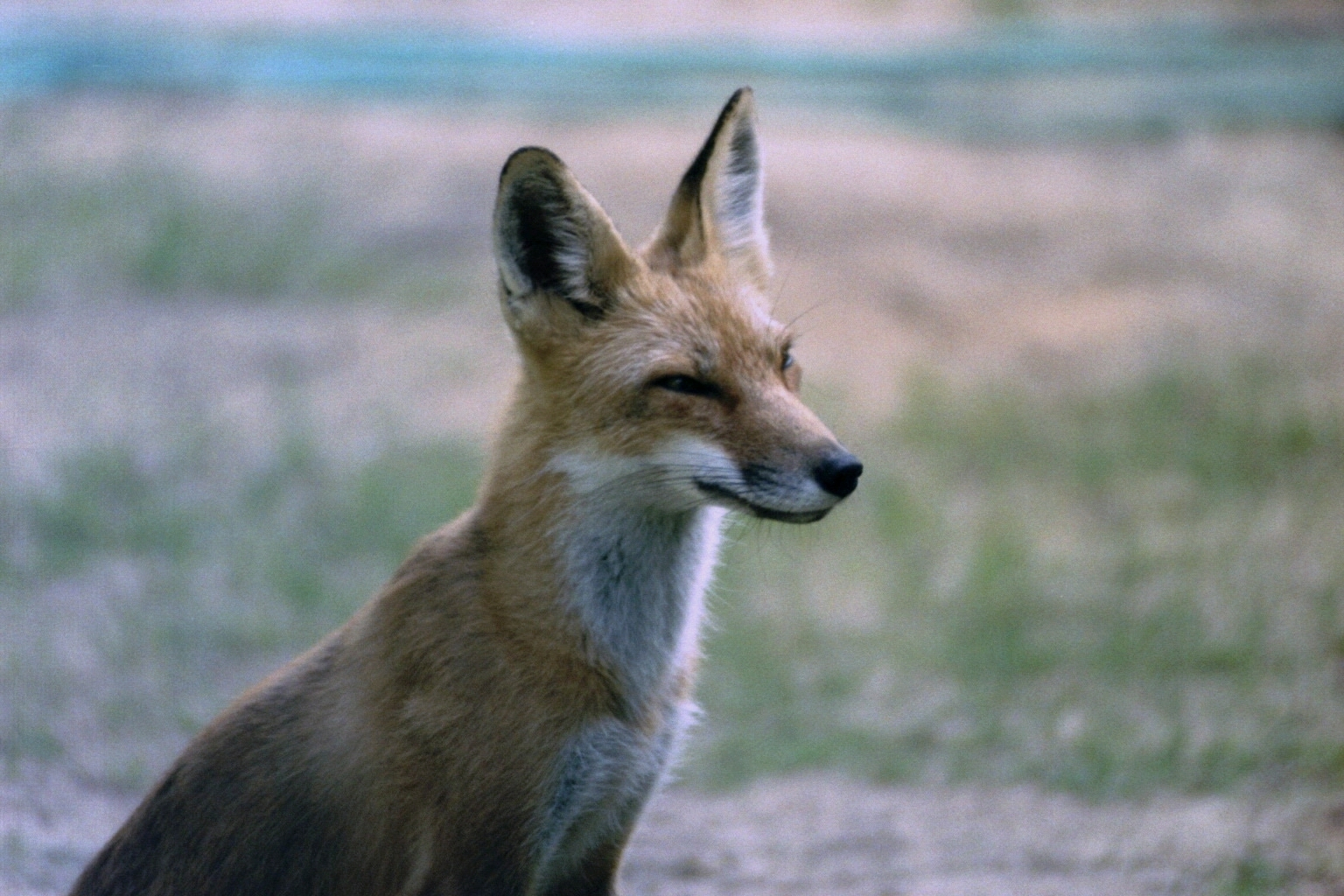 So you were raised in the suburbs. And you always let your cat roam free. Don't let the guilt get you down! You can still make a difference starting now:
Don't build a house. There are plenty of houses to go around as it is. And every time a new subdivision goes up, wildlife are kicked to the curb.
Do live in the city. Not only is there so much life in the city, but the more people opt for city living as opposed to suburbia, the more wildlife get to keep their homes too.
Don't let Fido terrorize the neighbours. Keep your cat or dog on a leash to keep the woodland creatures down the street safe and sound.
Do slow down. You never know what critter is trying to cross the road while you're speeding down the street with your stereo blaring.
Do plant native. They're used to Canadian soil so they'll drink up less water than those hydrangeas you had your eye on. Less water used up by your garden means more rainwater will seep into the ground.