By Madison Blue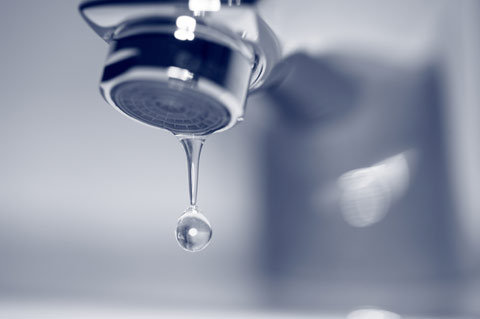 We Canadians love our ready access water. Perhaps a little too much. According to Environment Canada, we're second only to the U.S. in per capita water consumption. Domestic use — including residential, commercial and institutional use, but not industrial — amounts to roughly 340 litres per person, per day. Here's how you can start cutting back.
Go low-flow
Bathrooms account for the largest amount of water use in most homes. Toilets are the main culprit. To put a major dent in your consumption, fit your toilet with a water-displacement device or install a low-flow toilet. For the sink and shower, install low-flow faucet aerators and low-flow shower heads.
Avoid bathroom leaks
A leaking toilet can waste tens of thousands of litres of water per year, depending on the size of the leak. To find out if your toilet is leaking, put two or three drops of food colouring in the tank. You may have a leak if the colouring shows up in the bowl after a few minutes (without flushing.)
Watch that hose
Water wastage increases dramatically during the summer when lawns and gardens are in full colour. The watering equipment you choose plays a large role in the amount of water you consume. Sprinklers that spread water in a flat pattern, for example, are more efficient than oscillating springs, which lose water to evaporation. Reducing the areas of your lawn and or garden that require watering can also help you save. And rather than using tap water, set up a rain barrel to collect water instead.
Source: Environment Canada