January 15, 2015
By Stephanie Poff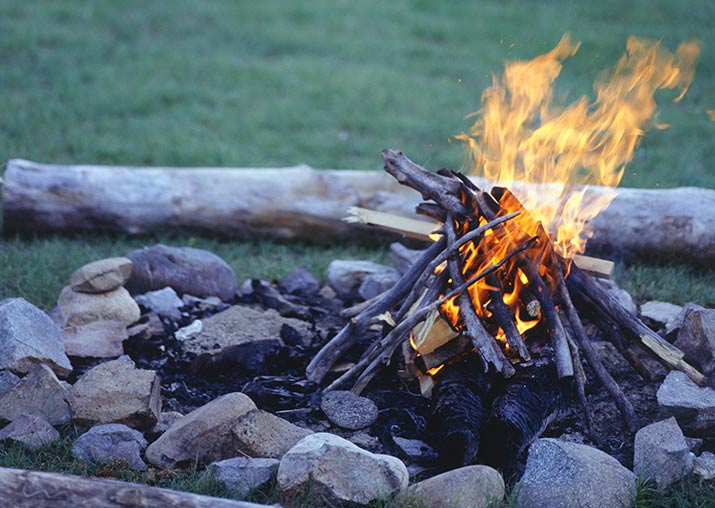 What would it take for you to disconnect from the digital world and get the gang outside? (Pretty bold statement coming from an online newsletter, we realize.) For some, the idea of a peaceful nature hike just doesn't compare to catching action packed adventure on the screen. But what if getting outside wasn't only about nature's calm tranquillity, and those action packed adventures were real and available to you? Well set your sights on the experience the Saskatchewan Wildlife Federation (SWF) offers (and has been for 30 years!)

The SWF Youth Conservation Camp focuses on making wildlife discovery an exciting and important adventure for youth. It's true we can't help but think of the popular book and movie franchise The Hunger Games when we read about their programs like wilderness survival skills and archery. But no copycat syndrome here, this camp isn't meant to mimic the latest action adventure movies, but regardless, what a fun draw for the not-yet-inspired youth of today.

The camp was developed to offer young people the opportunity to learn and experience in the great outdoors. At camp, boys and girls aged 14 to 17 are given hands-on learning in a wide range of outdoor activities. On top of the archery and survival skills, camp offers canoeing, air rifle shooting, pistol shooting, wildlife identification, plant identification, camp cooking, fisheries studies, map & compass, GPS use and so much more.

We're highlighting this program in this edition of Wildlife Update because it's Award Season for CWF again, and during last year's Awards Banquet we were pleased to recognize the SWF Youth Conservation Camp and their director, Ian Kutarna for the outstanding programming of the camp. Specifically because of the camps focus on creating an increased awareness of the importance of conservation and a greater appreciation of the value of connecting with nature. And because this is a lasting program which will continue to positively impact generations to come.

The great news is we are accepting nominations TODAY (and through until January 31st) for eight different conservation-minded categories like the SWF Youth Conservation Camp. Think about your local educators, youth, legislators, wildlife professionals, volunteers, conservation artists, provincial wildlife organizations & responsible anglers/fisheries. Winners will be invited to the 2015 Awards Banquet in St. John, New Brunswick at the end of June!

Nominating is easy, and can all be done in a few minutes right here.