By Leigh Edgar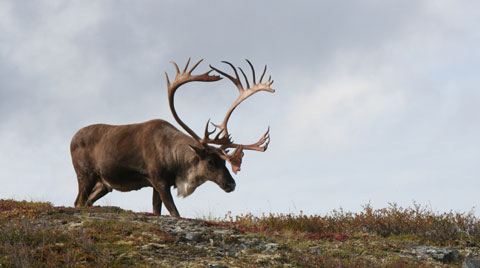 On June 23, the Canadian Wildlife Federation issued an important press release and called on Canadians to encourage the Government of Canada to commit a percentage of revenue from climate change funding mechanisms to help wildlife adapt to climate change. If you haven't done so already, please take a moment and add your voice to the growing list of Canadians speaking out for wildlife and the environment.
Climate change is projected to be the single greatest threat of our time to wildlife and the natural environment. Impacts are already being observed around the world, and Canada is no exception; evidence of climate change is apparent in every region of our great country, affecting terrestrial and aquatic species alike.
Climate change is changing the face of conservation. Species will adapt, migrate to new locations or go extinct — there are simply no other options.
As Canada's voice for wildlife, the Canadian Wildlife Federation is committed to ensuring that plants and animals can cope with climate change. The problem is, even if we halted all greenhouse gas emissions today, the impacts of climate change would still be felt for decades to come, and wildlife needs help now.
So what does wildlife conservation and climate change adaptation have to do with emerging markets for carbon dioxide?
The sale of carbon credits — i.e. having industry pay for the greenhouse gas emissions they release — will generate a substantial amount of money for the Government of Canada. CWF does not take a position on whether having a carbon market is good or bad. However, in the likely event that this becomes reality, the Government of Canada must consider the needs of wildlife and use a percentage of this revenue to fund conservation projects, create wildlife migration corridors and take other restoration measures that will ultimately help wildlife adapt.