By Terri-Lee Reid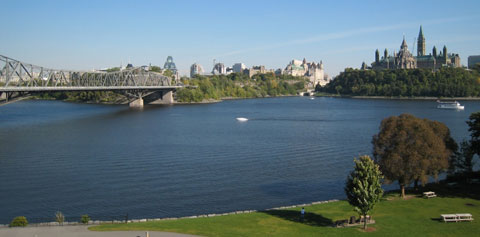 When Bill C-10, the Budget Implementation Act, 2009 was introduced, CWF was surprised to see amendments to the Navigable Waters Protection Act (NWPA) embedded in the Budget Bill.
The NWPA always considered impacts on navigation and the environment. Those who wanted to build in, on or over Canadian waterways triggered an environmental assessment approval process in the Act.
Under the amendments, a "class of works" and a "class of navigable waters" will be designated that will make certain projects exempt from the NWPA approval process, and consequently from a federal environmental assessment. CWF believes that any amendments should serve to strengthen or at least maintain environmental protection, not weaken environmental standards.
Also under the amendments, opportunities for public consultations are minimized. Previously, anyone wanting to undertake a project had to give notice of the proposed construction in the Canada Gazette and in two local newspapers, giving opportunity for public input. However, the amendments essentially allow the Minister to decide whether or not notification has to be given, and in those cases notification is deemed necessary, it has been reduced to giving notice in the Canada Gazette and one local newspaper. CWF believes that members of the public need to be adequately informed of potential projects planned for their area.
CWF expressed these concerns to the Minister of Transport, Infrastructure and Communities, as well as to the Leader of the Opposition in the Senate. CWF requested that these amendments be removed from the Budget Bill so that adequate public and stakeholder input could be received on these changes. However, despite our attempts, these amendments were passed along with the Budget Bill.
Despite being passed, the Standing Senate Committee on Energy, the Environment and Natural Resources agreed to participate in further discussions regarding this matter. CWF was pleased to appear before this Standing Senate Committee to voice our concerns and participate in a meaningful dialogue. We will continue to follow this important issue.
*Canada Gazette is the Government of Canada's official newspaper