By Cooper Langford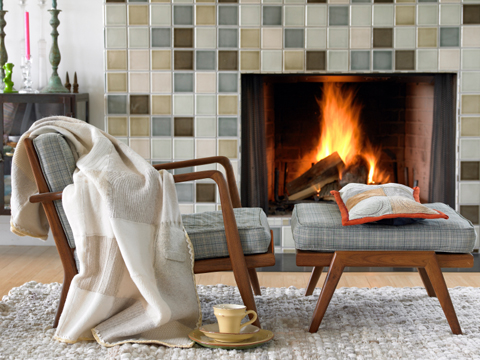 Nothing brings comfort on a cold winter night like the warmth radiating from a roaring fireplace or woodstove. But that comfort vanishes like smoke on the wind when you consider that the emissions—carbon monoxide, nitrogen oxide, particulates and more—are also a primary source of winter air pollution. Luckily, we have alternatives.

Grab some pellets. Wood pellets made from sawdust or lumber by-products burn far more efficiently than traditional logs. For that reason, they produce much fewer harmful pollutants. If you have a wood stove, consider replacing it with a pellet stove. You can also buy inserts to convert your fireplace for pellet burning. If you live in Montreal, you can even apply for a rebate on the cost of converting under the new Feu vert program. For more information, visit www.feuvert.org.

Switch on the gas. If you enjoy the sight of a traditional blazing hearth, consider installing a gas fireplace in your home. They come in a variety of styles, ranging from sleek and modern to homey and traditional. In addition to setting a clean-burning blaze, you'll be freed from the labour of starting a fire with kindling and logs.

Try a new aesthetic. Part of the appeal of traditional fireplaces and woodstoves is that they are pretty. But as heating sources go, they are not your most efficient option. A good furnace does a much better job. Why not let your furnace do its work? If you want to create a pleasing ambience, light some candles and put them in your fireplace. A little light can go a long way.