May 16, 2014
By Jerika Bradford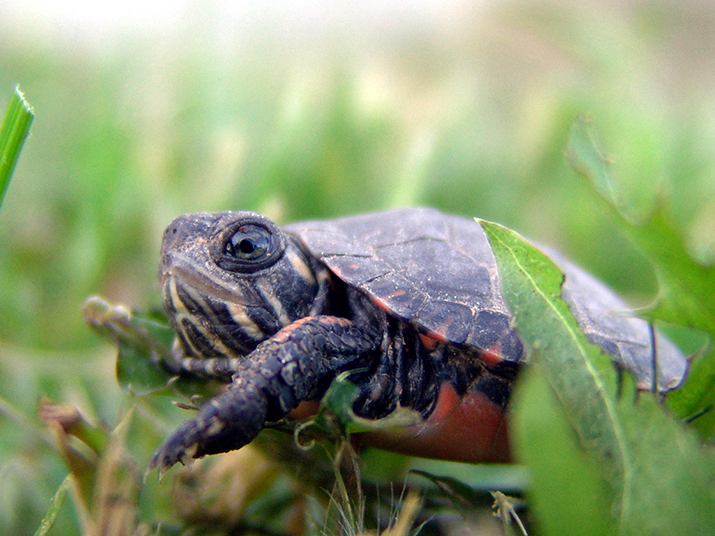 Ah the joys of pregnancy. You dash to the washroom 17 times a day due to morning sickness. You suddenly adopt the nose of a hound dog making you either crave the strangest stuff (peanut butter and pickle sandwiches, anyone?) or turn away from your favourite food (sniff, goodbye french fries). And you're rocking Ronald McDonald feet due to the swelling. Sexy. But still…it's kind of amazing, isn't it, what the human body goes through when it's carrying another for nine months?

In celebration of Mother's Day, let's take a good look at pregnancy and ask a very important question. Are we the only ones who experience pregnancy symptoms? Or do our wild neighbours suffer alongside us? Keep reading, my friend, to find out if our pregnancy symptoms are similar to other animals'.
"If you need me, I'll be in the washroom….for the first trimester."
Morning sickness. It plagues two-thirds of pregnant women, but do animals experience it? It turns out, we're alone on the puke front. It looks like the closest animals get to morning sickness is an aversion to potentially toxic foods. Lucky buggers.
"Not tonight. Ok…maybe tonight."
We all know how babies are made, but did you know that some animals can get pregnant by multiple partners at the same time? Yep, it's true. It's a good thing this can't happen to people because, well, Jerry Springer is off the air. Take your kitty cat, for example. If Fluffy is left un-spayed and allowed outdoors, she can have a litter of kittens fathered by different males; hence why kittens in one litter can have different markings. Naturally, this leads me to wonder about the lynx and bobcat too. Even though these felines are genetically similar to the domesticated cat, there is no research that proves these wild felines can also be impregnated by different males at the same time.
"Do you smell that?"
You can smell a bacon cheeseburger half a mile away. And that means one of two things: you now have either an uncontrollable, starving, state of emergency, need-it-right-now kind of craving for one or you're off to the washroom again, totally disgusted. How does our heightened sense of smell during pregnancy compare to our wild companions? A lot of animals already have an amazing sense of smell and they don't need it jacked up when they're carrying. The polar bear, for instance, can already smell a seal up to 20 miles away! Moreover, the albatross, eastern American mole, shark, and even your four legged friend, Fido, all have killer schnauzes that will beat you to that bacon cheeseburger, any day, pregnant or not.
"Pink or blue?"
Contrary to popular belief, getting busy during certain times of the day or seasons will not increase your chances of getting a boy or girl over one another. The same goes for all mammals and birds. Reptiles, on the other hand, are a different story. Take the painted turtle, leopard gecko, and sea turtle, for example. The sex of their unhatched young is determined by ambient temperature; cooler weather favours birthing males while warmer weather leads to more females. Pretty cool, right?
"Babe, I wrote you a honey do list that's four pages long."
Your winter camping tent has sat at the back of the garage for three years but suddenly it must, must, must be whipped out and cleaned. You're in nesting mode. Everything's gotta be neat, tidy and in its place. It turns out, you can thank your hormones for that. Some animals like prairie dogs and rabbits also experience nesting mode before they give birth to their young.
"How much longer?"
Pregnancy can sometimes feel like an incredibly loooooooooong process. Nine months of waiting and then add several hours spent in the delivery room on top of that? Believe it or not, we have it pretty lucky compared to some animals. The frilled shark takes the cake for the longest pregnancy at three and a half years. Can you imagine? On the other hand, some animals have surprisingly short pregnancies. The opossum, for example, carries its young for only 14 days, however they do continue to carry their young in their pouch for two to three months after birth.