February 9, 2017
By Annie Langlois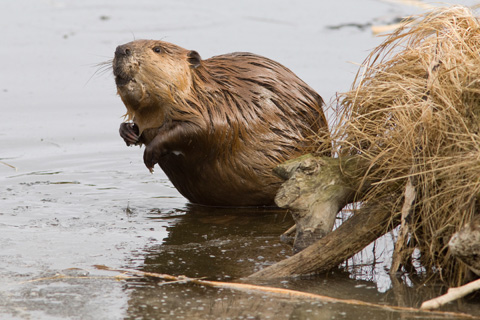 Did you know that our wildlife national symbol was once very close to extinction? It's hard to imagine Canada without the North American Beaver! Not only is this large rodent (in fact, the largest rodent in North America) featured on our nickel and countless logos, it is very closely linked to our country's history.

Long before Europeans came to North American shores, the Beaver was already important to humans. It had been providing Indigenous peoples across the country with a rich source of protein and warm fur for thousands of years. It was also a central figure in some Indigenous myths, representing hard work, determination and resourcefulness, and was also a respected totem, or clan, for some peoples.

But when European settlers started arriving in North America the 17th century, things took a sharp turn, as the Beaver became the first terrestrial resource to be exploited in what has now become Canada. Beaver pelts were so valued that they were once the unit of currency! The newcomers both trapped Beavers and traded supplies for pelts with Indigenous peoples, creating relationships (both good and bad) between the peoples. This fur trade contributed greatly to the exploration of the continent and, ultimately, to the creation of settlements throughout the land from coast to coast. During the peak of the fur trade era, some 200,000 pelts were sold each year to the European market, most being used to make beaver hats.

Although the hunt was a cornerstone to the early development of Canada, it was not well managed at all. About 100 years ago, the trade in Beaver waned, partly due to the decline of the beaver hat as fashionable headgear, and partly because the Beavers themselves were becoming scarce all over North America. The effects of the hunt, with that of habitat loss due to the draining of freshwater habitats for agriculture, had almost wiped out Beaver populations by 1930.

This started a Beaver conservation movement helped by, for example, the writings and lectures of Grey Owl. A native of England who posed as a Métis, Grey Owl created passionate stories of the plight of the Canadian forests and wildlife, and particularly the Beaver. Governments responded by closing the beaver trapping seasons for many years. Thankfully, these conservation measures and other management efforts have since restored their numbers to relatively healthy levels.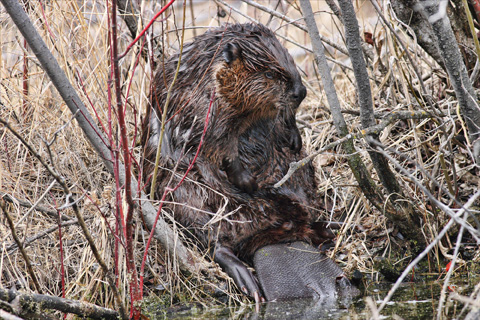 The Beaver is a great example of successful conservation efforts. Not only do we now get to enjoy having this iconic and historically important creature around for generations to come, but the many other species (including us) that rely on Beavers to create freshwater habitats thanks to their awesome dam building skills too!
For more information about the Beaver, and to see our latest videos in honour of Canada150, please visit www.hww.ca!