March 14, 2019
By Jerika Bradford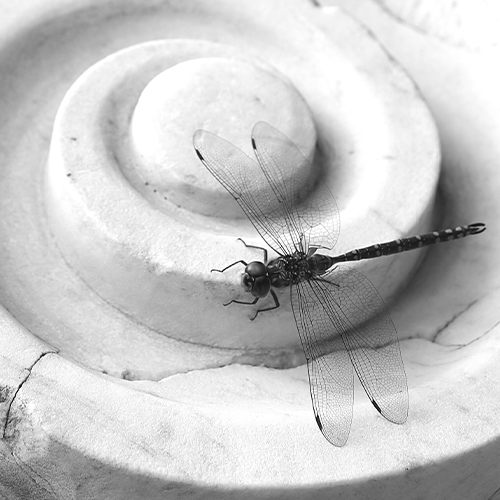 There are many insects in Canada, especially in the warm summer months and they might not always get the warmest of welcomes. Before you go and make a solution of eco-friendly pesticide solution to take care of them, we're here to tell you that not all insects in your garden are bad. Many are actually quite helpful! Is that a sigh of relief we hear? Below are some of the most common pest problems we see and hear about and which bugs can crush them.
Potential Pest Problem

Your Allies

Aphids

Ladybugs, praying mantises, lacewings, rove beetles, damsel bugs, damselflies, parasitic wasps, Spined Soldier Bug, big-eyed bugs

Mealy bugs

Lacewings, parasitic wasps, big-eyed bugs, ladybugs

Spidermites

Lacewings, big-eyed bugs, minute pirate bugs

LeafHoppers

Lacewings, damsel bugs, damselflies

Slugs

Ground beetles

Grasshoppers

Robber flies, Spined Soldier beetles
For a more detailed list of pests, check out this link.
Now that you know which allies you need in your garden, what do you plant to bring the party over to help keep your garden infestation-free?
Flowering plants!
Plant a variety of flowering plants (preferably native and neonics-free) that are rich in nectar. Flowers of the daisy family such as goldenrod, coneflowers, ironweed, sunflowers, coreopsis and Black-eyed Susan are especially beneficial.
Plant some herbs!
Herbs such as coriander, fennel, dill, lavender, thyme, mint and parsley will attract all the good guys in your garden – and you get the added benefits of having fresh herbs on hand.
Mix things up!
Place plants that attract the good insects near plants that need protection, like your vegetable garden for example.
Hydration!
Even insects need to quench their thirst in the hot summer. Provide a source of water for the good insects by leaving a shallow dish of water with stones in it for a place to land.