Turtles and Fishing Hooks
Freshwater turtles in Canada face many threats. Habitat loss, such as the draining of wetlands, and traffic mortality are two of the biggest threats to freshwater turtles in Canada. As a result of these and other threats, all eight species of freshwater turtles in Canada are listed as Species at Risk by the federal government as of 2018.
Another widespread threat is the accidental hooking of turtles on fishing lines. Many freshwater turtles are opportunistic scavengers that also take live prey, making them vulnerable to getting caught on baited fishing hooks. Often anglers will simply cut the fishing line when a turtle is hooked, so the hook remains caught in the turtle.
Some hooks get caught in the mouth of the turtle, which can making feeding difficult. Other hooks are swallowed and lodge in the throat or even the stomach, which can be fatal. Even if the fishing hook does not kill the turtle, there is also the risk of lead poisoning if lead sinkers are also swallowed.
Studies suggest that turtles getting hooked is common and widespread. Snapping Turtles are often hooked the most, likely because of their size, their widespread nature, and their feeding behaviour. Other Canadian species known to get caught on fishing hooks include the Northern Map Turtle, Painted Turtle, Spiny Softshell, and Wood Turtle.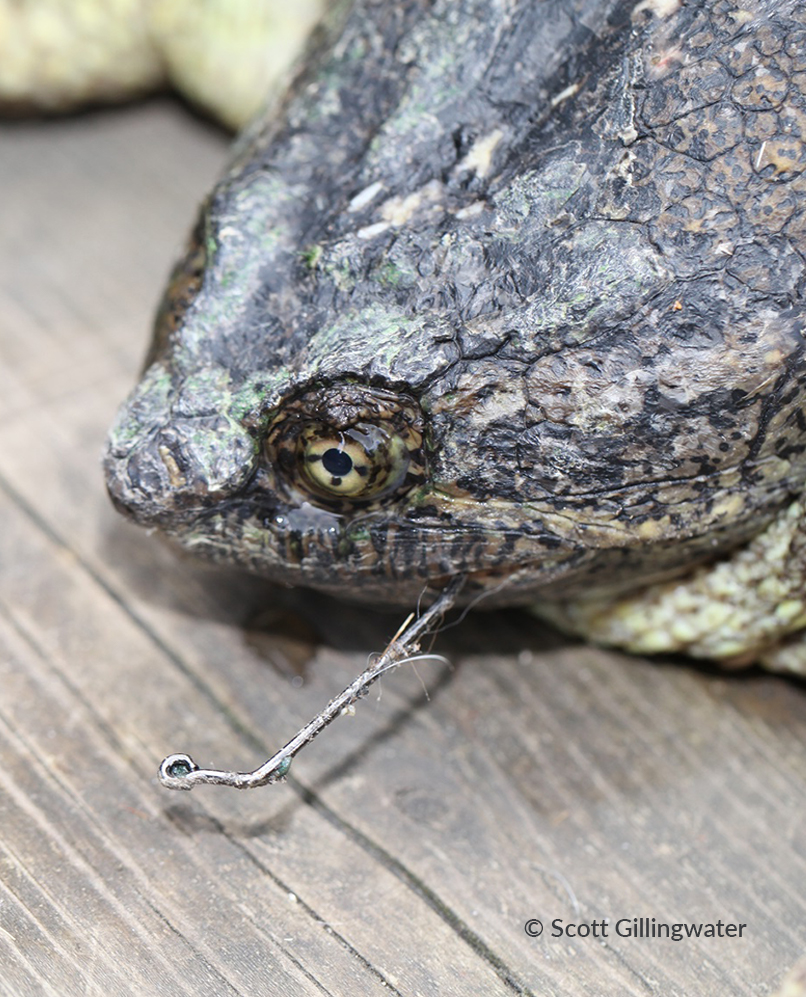 Snapping Turtle caught on fishing hook