Hard place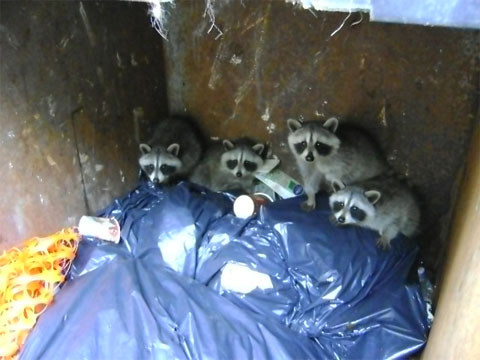 After exploring the cans in the back, several raccoon kits discovered they could not get back out. CWF staff alerted by the movements of the anxious mother raccoon created escape ramps for the young, reuniting them with their mother.
Curious young kit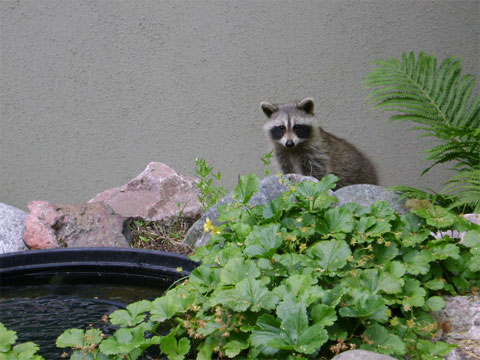 A curious raccoon kit pokes its out from behind the fern on its way through the gardens.
Young raccoons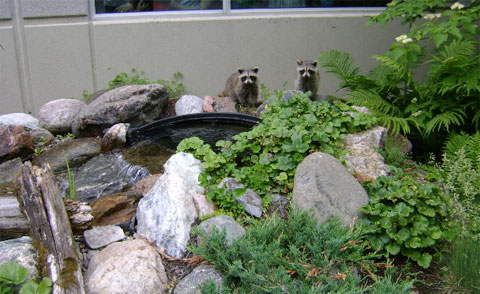 Young raccoons checking out the waterfall in our pond native garden.





Moving along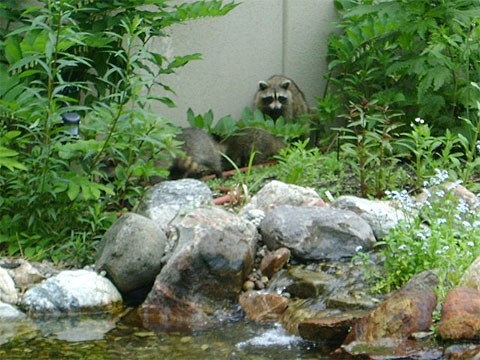 Mother raccoon herds her young along.
Walk this way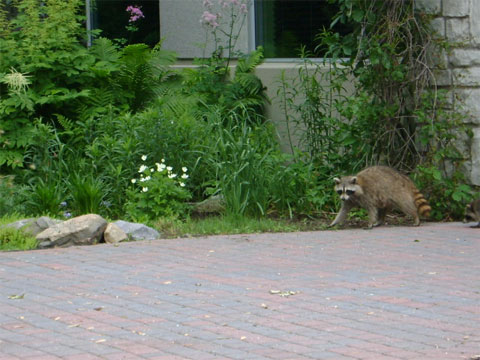 After crossing CWF's front door, the mother raccoon shows her kits the way toward the wood.