All winners will be selected by a panel of judges made up of Canadian Wildlife Federation (CWF) staff and a small group of guest judges.


Aim your camera lens at great prizes! Enter CWF's Reflections of Nature photography contest sponsored by Canadian Wildlife / Biosphere Magazines . Enter your photos in any of our five categories to quality. Top prize includes a $500 VISA gift card, along with a one-year subscription to Canadian Wildlifesubscription to Canadian Wildlife or Biosphère magazine –and a numbered print from Canadian Artist Pierre Francis Surtes titled Arctic Springtime – Polar Bear. Winners also get their winning photo published in the January/February 2021 issue of the magazine. Category winners will receive $100.00, plus the magazine subscription and Arctic Springtime print. Category runner-ups will receive $50.00.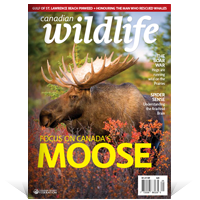 Note: Runner-ups and Category Winners may also have their photos included in a feature in Canadian Wildlife & or Biosphère magazines but this is not guaranteed.