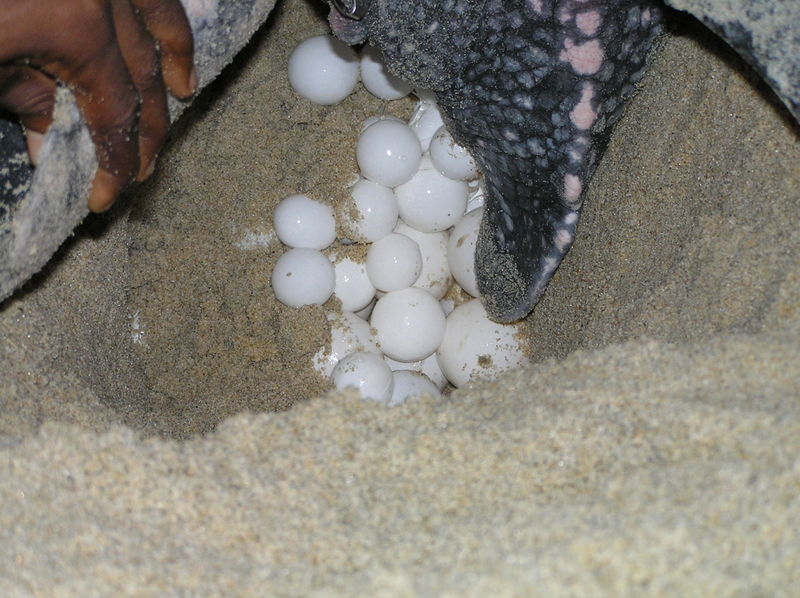 Leatherback turtles hatch from eggs that female turtles lay on nesting beaches. Nesting (when turtles come to beaches to lay their eggs) is the only time a sea turtle returns to land. Only female turtles nest; male turtles never return to land after they hatch.
Leatherbacks nest every two to three years. In each nesting year a leatherback will nest an average of six times, with approximately ten days between nesting episodes.
The female turtle lays her eggs in a nest chamber she excavates with her rear flippers. She will lay an average of 60 to 100 eggs per clutch, and then she covers them with sand before leaving the nesting site and returning to the sea. Hatchling leatherbacks will emerge approximately 60 to 65 days later. The hatchlings immediately propel themselves using their front flippers across the beach towards the sea, where they will spend their entire lives—until they grow up and the females return to land to nest.