Although leatherback turtles spend the summer months in Canadian coastal waters, they also spend time in subtropical and tropical waters down south, migrating up to 12,000 kilometres per year. Leatherback turtles are listed as an Endangered species under the Canadian Species at Risk Act (SARA) and are therefore protected by law while in Canadian waters. Unfortunately, this protective law does not follow them along their migration south or at their nesting grounds. The conservation status of leatherbacks varies throughout their nesting ground locations and these turtle can face habitat destruction, being captured in fishing gear, the harvesting of their nests or even death (depending on the country). We have compiled a list of countries that are most likely visited by the nesting leatherbacks that summer in Canadian waters to inform you of the obstacles and threats they face as they migrate south and attempt to nest!
Legend
Dangerous places for leatherbacks to go
Places which are concerning but doing good work to help conserve the leaterhback
Ideal places for these turtles to nest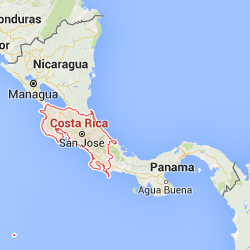 Atlantic Costa Rica
Poaching rates are high (up to 100 per cent in non-protected areas) in Costa Rica for both meat as well as egg poaching. This makes Costa Rica a dangerous spot to nest, as turtle eggs are seen as a delicacy in central America. Females do have some hope of nesting successfully if they can find a safe nesting spot in protected areas such as the Gandoca-Mazanillo Wildlife Refuge, Pacuare Nature Reserve or Tortuguero National Park, all of which do not allow poaching. Together these three sites account for 500 to 1000 nesting females a year.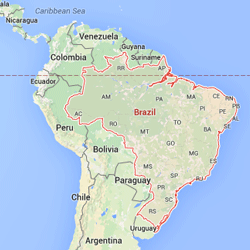 Brazil
Leatherbacks are regularly found to nest along the northern coast of the state of Espirito Santo. Traditionally, leatherbacks were hunted for their meat and eggs. Luckily, in 1982, the Brazilian Sea Turtle Conservation Program (Projecto TAMAR-IBAMA) was founded to studied and conserve sea turtles in Brazil. Since then, they currently operate 5 field stations, where they monitor 240 kilometres of nesting beaches and provide environmental conservation and education activities. Since its inception, Projecto TAMAR-IBAMA has seen a significant drop in alteration of nesting habitat and a reduction in egg hunting. Furthermore, there is no subsistence hunting for any sea turtles in this area. These declines were accomplished by using outreach and education and involving the local community. Locals who once gained profit from hunting turtles and their eggs were giving jobs to protect nests and produce turtle related merchandise.
The main challenge for leatherbacks and other sea turtles in Brazil currently is the incidental capture in artisanal fisheries that operate near nesting grounds and high seas fishing operations that operate in the South Atlantic Ocean in migrating corridors.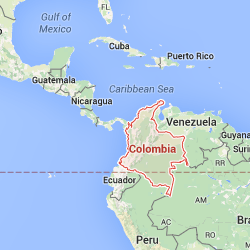 Columbia
In Colombia, the Acandi region, specifically Playona beach is the most important nesting site for leatherbacks in country. Traditionally, marine turtles were harvested for meat and eggs and still are in some areas of the country. Conservation efforts in Colombia are concentrated in outreach and education of the public and local fisherman. With participation from fisherman, local NGOs are introducing turtle friendly fishing practices, which include the use of special hooks and devices to help free turtles. Additionally, fishermen are taught how to treat and release caught turtles, as opposed to killing them. Moreover, the turtles are tagged with satellite tags so local classrooms can learn about the turtles and watch their migrations online.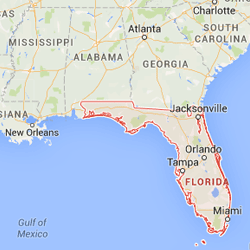 Florida, USA
In Florida, leatherback turtles are listed as an Endangered species under the U.S. Federal Endangered Species Act, as well as Florida's Endangered and Threatened Species Rule and Florida's Marine Turtle Protection Act. These regulations provide them with protection from poaching, possession and harvest for both the turtles themselves as well as their nests. Additionally, this protection covers their marine habitat and nesting grounds, limiting beach activity that could affect potential turtle nesting success during. State rules create limits on the construction of coastal developments such as sea walls which can erode nesting beaches, but many structures still exist where turtles nest. Almost all leatherback turtles nest on the east coast of Florida, primarily in Palm Beach County. In recent years, nest counts and the number of individual nesting turtles have increased.
A big step forward for leatherbacks in the United States, as well as all other marine turtles, was the implementation of turtle excluder devices (TEDs) on shrimp boats in 1989. These excluders allow for turtles that are accidently caught while trawling to escape through a trap door. This technology has greatly reduced the number of turtles caught in shrimp trawlers and the use of TEDs is spreading throughout the world.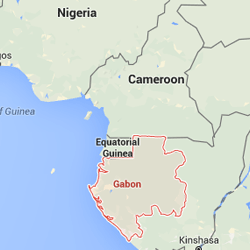 Gabon
Gabon hosts some of the most important nesting habitat for leatherback turtles in the eastern Atlantic Ocean. Leatherback turtles are exposed to many threats when nesting in Gabon which include poaching by humans, predation to nests by domestic dogs, as well as vehicle and construction activity on nesting beaches, erosion and artificial light pollution.
Additionally, many sea turtles are caught intentionally for meat, as well as for harvesting their skin and shell. Conservationists in the country are working to solve this problem and find alternatives to harvesting seas turtles.
Commercial fisheries are seen as one of the major threats to Gabon's sea turtle populations. Both trawlers and deep-sea fishing exists in the coastal areas of Gabon and often catch many bycatch species, such as sea turtles. These individuals are caught by either hook or net and usually drown or are discarded. Conservation projects in the area are trying to determine the level of impact that commercial fishing has on these populations and introducing tools, such as the Turtle Excluder Devices to help minimize sea turtle bycatch.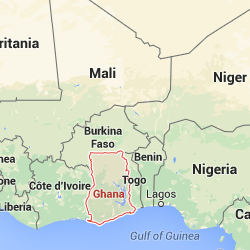 Ghana
In Ghana, all marine turtles are listed as Endangered, including the leatherback, which makes the trade of all sea turtles (including, meat, eggs, etc.) illegal. Despite this listing, there are still various threats to turtles. Traditionally, turtles were taken for meat and eggs. Although no longer intentionally fished for, leatherback turtles can still be caught as bycatch in fishing gear, and will sometimes be sold for profit, which is appealing in this impoverished country. Additionally, poaching for eggs and meat is still a threat to populations when females come to nest.
In recent years, there are stewards that are helping to save turtles from markets and educate the public and fisherman about the effects of harvesting turtles. Additionally, the ability to use eco-tourism to promote conserving this species is starting to take place along coastal Ghana.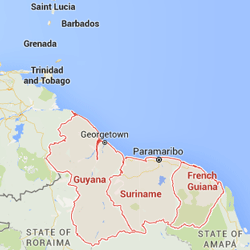 The Guianas (French Guiana, Suriname, Guyana)
Together, these three countries host the largest nesting ground of leatherbacks in the world and therefore is a very important area for the leatherback population with approximately 50 per cent of the world's population of leatherbacks nesting on these beaches.
Some poaching does occur throughout these countries — aimed at eggs. Government restrictions have been put into place to illegalize the collection of turtle eggs for sale with some conditions. In the past, conservation efforts have focused on onshore conservation of this species, which includes activities such as monitoring, patrolling and educating local communities about onshore threats to turtles.
Commercial fishing (including long lines, trawlers and nets) is the biggest concern for leatherback turtles in this area. Although turtle excluder devices (TEDs) are mandatory in both Suriname and Guyana, French Guiana does not require TEDs on trawlers, and these regulations are not always enforced. Throughout the coastal area of the Guianas, some spatial (no fishing zones) and temporal (seasonal) closures are in place to limit the number of turtle bycatch.
South Africa
South Africa boasts the longest running, continual protection program on leatherbacks in the world. Although protection began in 1963, leatherback turtle numbers were extremely low at the time as a result of historical nest harvest; in fact, only five females were found nesting. In addition, metal flipper and satellite tagging began in 1963 in hopes of better understanding the leatherback turtle population.
While South Africa has made great strides, there are still major threats to leatherbacks in the region, including the incidental capture of leatherbacks in the long-line fishing industry. Moreover, egg poaching does still occur – even though its impact has decreased greatly from historical levels.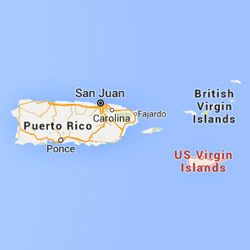 St. Croix, US Virgin Islands
Traditionally, sea turtles have been harvested as a food source and oils which were used for medicinal purposes. Since 1973, all sea turtles in the Virgin Islands are fully protected by the U.S. Endangered Species Act. Important nesting areas such as Sandy Point National Wildlife Refuge, are closed during the climax of turtle nesting season to protect nests and hatchlings. And in 1998, the coastal waters adjacent to Sandy Point were designated as critical habitat. In Sandy Point Wildlife Refuge, conservation teams have been monitoring leatherbacks since 1981 and have been working hard to relocate nests in areas of high erosions to low-risk beaches.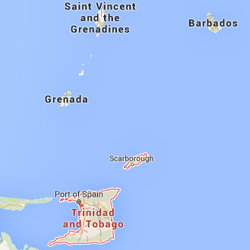 Trinidad
Trinidad is host to one of the densest nesting beaches for leatherbacks in the world. Luckily, Matura Beach located on the east coast was also granted protection status in 1990. Grande Rivere, located on the north coast, followed suit in 1997, when this beach — spanning 800 metres in length — was deemed a protected area.
Traditionally, poachers would visit these beaches during nesting season (from May until June) and collect eggs as well as the turtles themselves and later sell them in markets. In 1987, approximately 500 leatherback turtles were thought to nest in Trinidad and Tobago. After the implementation of protection and conservation laws as well as education to the public regarding marine turtles and beach patrol programs, approximately 10,000 leatherbacks now nest in Trinidad and Tobago, and is considered one of the largest in the western hemisphere.
Threats to leatherbacks still exist throughout Trinidad and Tobago and are mostly related to bycatch in commercial fisheries. Approximately 3,000 entanglements in gill nets occur each year with a 33 per cent mortality rate. Since 2006, WIDECAST (Wider Caribbean Sea Turtle Conservation Network) has developed various recommendations, in cooperation with Trinidad fisherman, such as shallow sets, switch to bait and hook fishing and seasonal and regional closures to turtle hot-spots. These recommendations would help to reduce turtle bycatch and associated mortality within commercial fisheries.