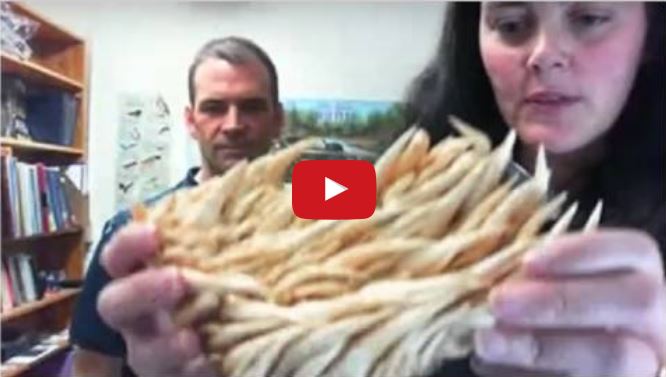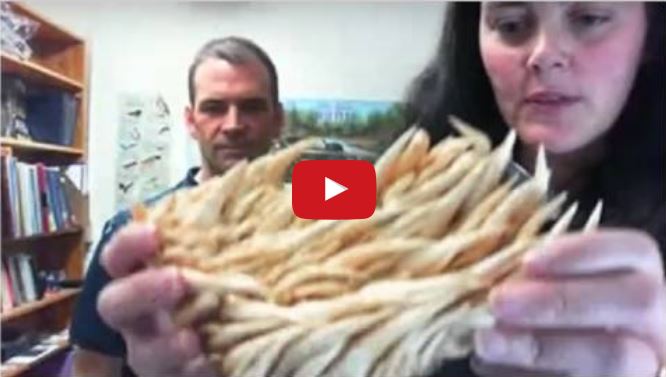 Leatherback Sea Turtle Live Q&A Session

April 22, 2016
By Dr. Sean Brillant & Kathleen Martin

Celebrate Earth Day with CWF on Friday, April 22nd at 1pm EST with a 30 minute live Q&A session about Leatherback Sea Turtles. Your class will be able to ask the Canadian Wildlife Federation's Marine Manager, Sean Brillant and Kathleen Martin, from the Canadian Sea Turtle Network, anything they've ever wanted to know about endangered Leatherback Sea Turtles!
Please have your students watch this video presentation and prepare with the following discussion questions BEFORE the live Q&A session to get the most out of this learning experience. This process should take about 45 minutes to one hour. Have your classroom consider the following discussion questions while watching the pre-recorded video presentation on Leatherback Sea Turtles. After watching the video, discuss the questions as a group and write down any other questions that your group might ask during the live Q&A session.
Which other animals or objects are as big as a Leatherback Sea Turtles?
Which other creatures live in Canada for part of the year but live part of their lives elsewhere at other times?
Why does studying Leatherbacks matter?
What are some things people can do to prevent harming Leatherbacks?
What can you do to help Leatherbacks?
What did you learn from this talk that surprised you?
If you'd like to submit questions before the live Q&A session, please write to CWFEducation@cwf-fcf.org and tune in for the live Q&A session on April 22nd at 1pm EST to find out the answers!