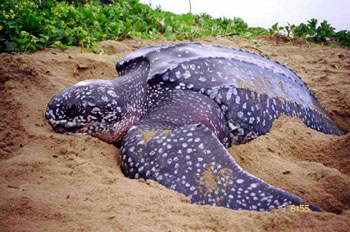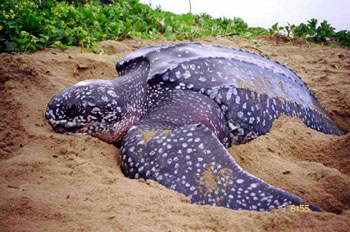 Following Leatherback Sea Turtles as they Migrate to their Southern Nesting Grounds

February 22, 2016
By Dr. Sean Brillant & Kathleen Martin

CWF Marine Manager, Sean Brillant and Kathleen Martin, Executive Director from the Canadian Sea Turtle Network talk all about leatherback turtles and everything you wanted to know including habitat, diet, nesting and migration. CWF and Canadian Sea Turtle Network have teamed up to tag and track turtles as part of the Great Canadian Turtle Race on their southern migration to their nesting sites throughout the Caribbean.
All webinars start at 13:00 ET and are 30 min. in length.
The Canadian Wildlife Federation is pleased to present engaging and informative webinars that relate to conservation, wildlife and habitat.