By Chelsea Ferguson
Owls have a long-standing reputation as beautiful, elusive creatures, but did you know they're also excellent yard guests? These skilled and often silent hunters prey on rodents, insects and other pests that feast on your garden, making them ideal visitors for both suburban backyards and rural farms. Owls are also a welcome sight for any birdwatcher or wildlife-lover – although it's not easy to spot one of these largely nocturnal creatures! Attracting owls to your property can be a treat for you and your garden and can help provide a rich habitat for these important animals. Here are a few tips for making your yard an appealing spot for owls.
Safety First
Before attracting owls to your yard, make sure it's a safe environment for them to visit. Your property shouldn't be too close to busy highways where collisions could occur, and your lawn should be free from pesticides and rodenticide chemicals. You should also consider the safety of small pets, such as cats. If especially large owl species are visiting your yard, be cautious and keep small pets inside overnight.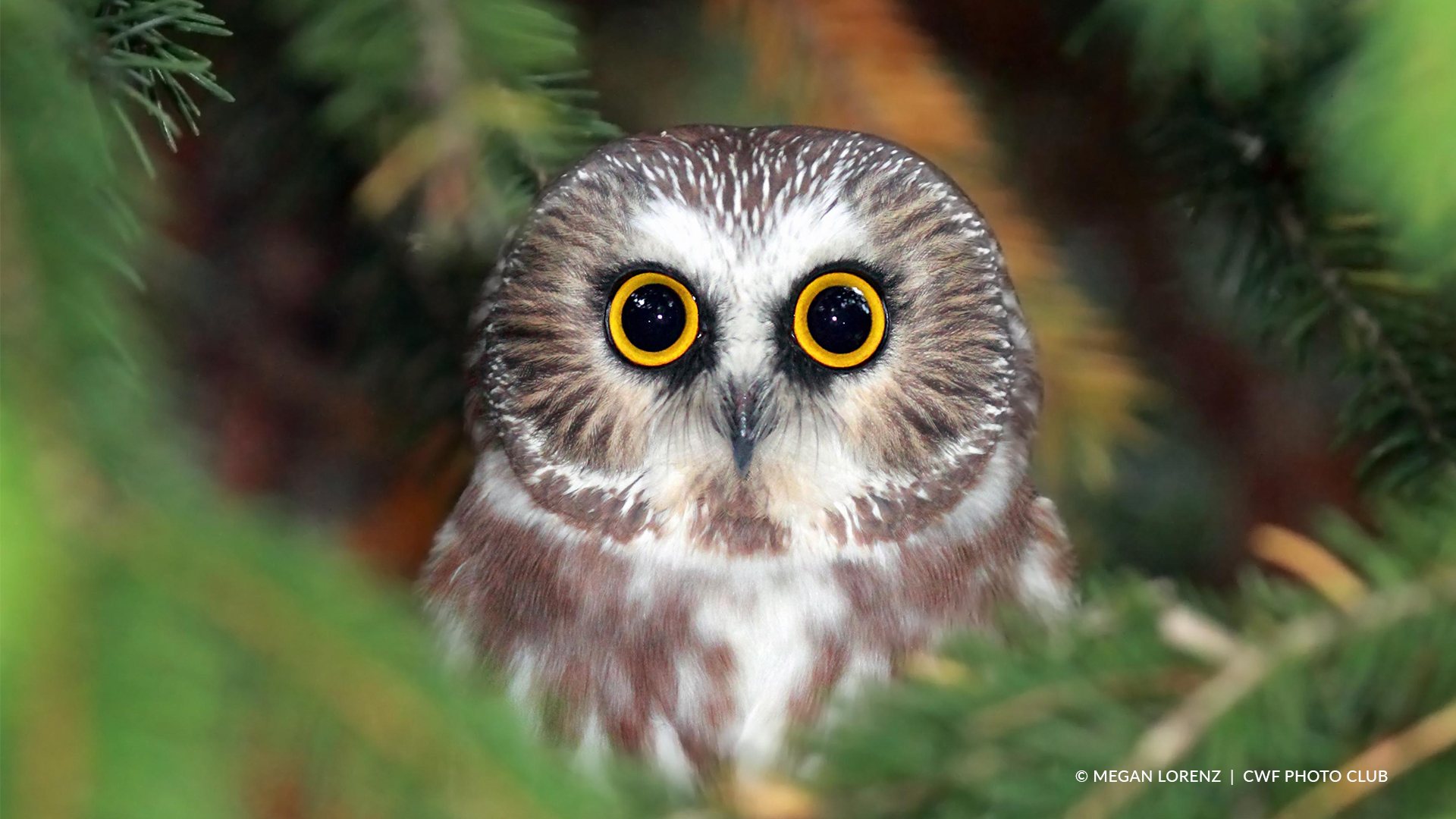 WHOO lives near you?
Canada is home to 16 species of owls, from the large Great Grey Owl to the small Northern Saw-whet Owl. Some species are more likely to visit suburban backyards, including Short-eared Owls, screech owls, Great Horned Owls and Snowy Owls (in the north during summer and in central/southern Canada during winter). Be sure to research which owl species live near you, as well as their distinct hunting habits and nesting preferences. The more you know about local owl species, the better you can provide a tailored environment for them to visit. The Owl Foundation in Ontario has a useful guide to Canadian Owls.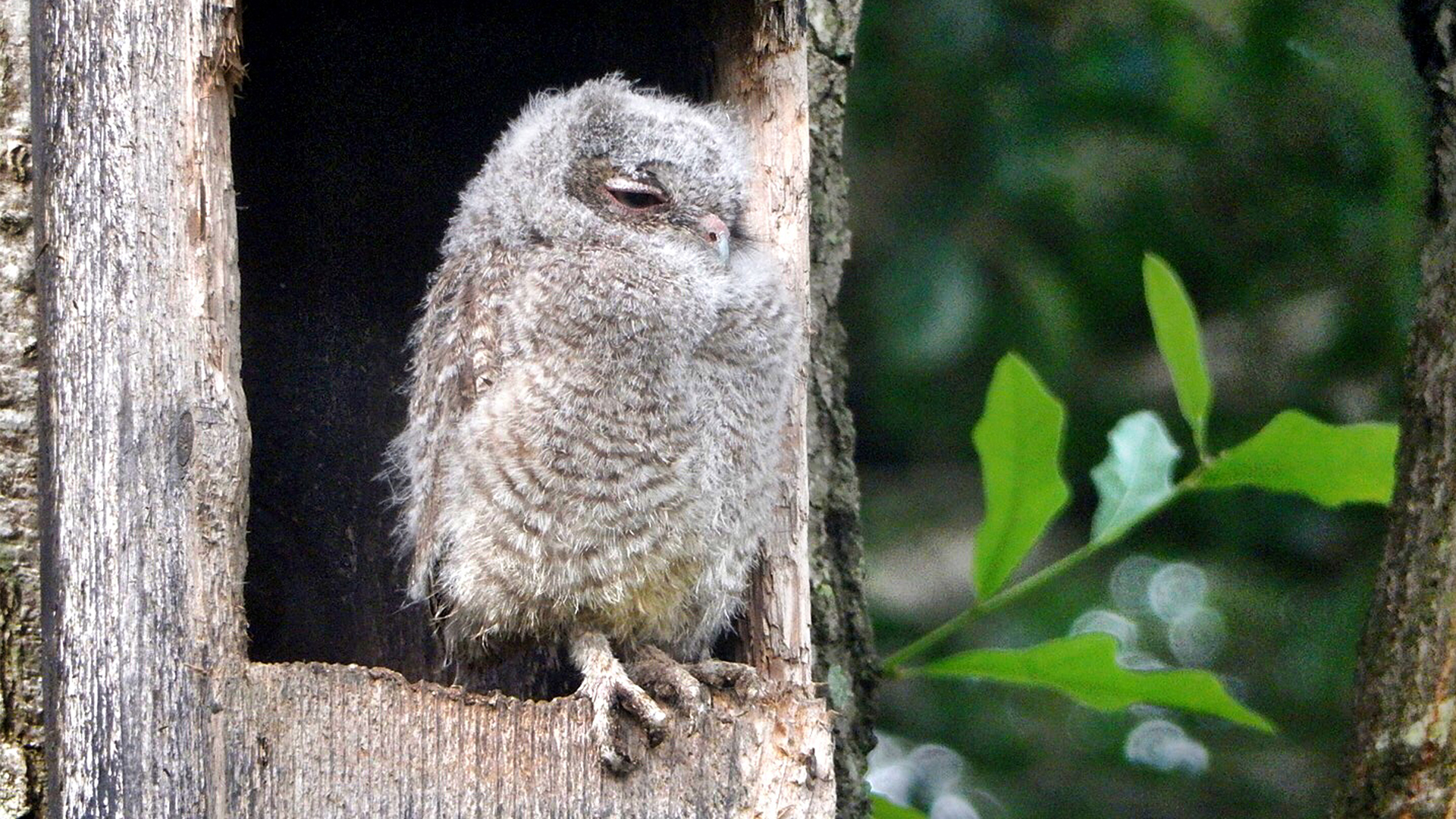 Build a nesting box
Many birds, including some owls, use cavities in dead or dying trees to nest in the warmer months and take shelter in the colder months. Avoid cutting down dead trees (also known as snags) on your property, as long as they don't pose a safety risk. If your yard has a shortage of snags, you can help provide essential habitat for owls and other birds by installing nesting boxes on your property. A nesting box is a great way to attract owls to your yard – and hopefully give them a safe space to have their young! Our website includes instructions for building a nesting box for tree cavity birds, as well as instructions for building a nesting structure for large owls.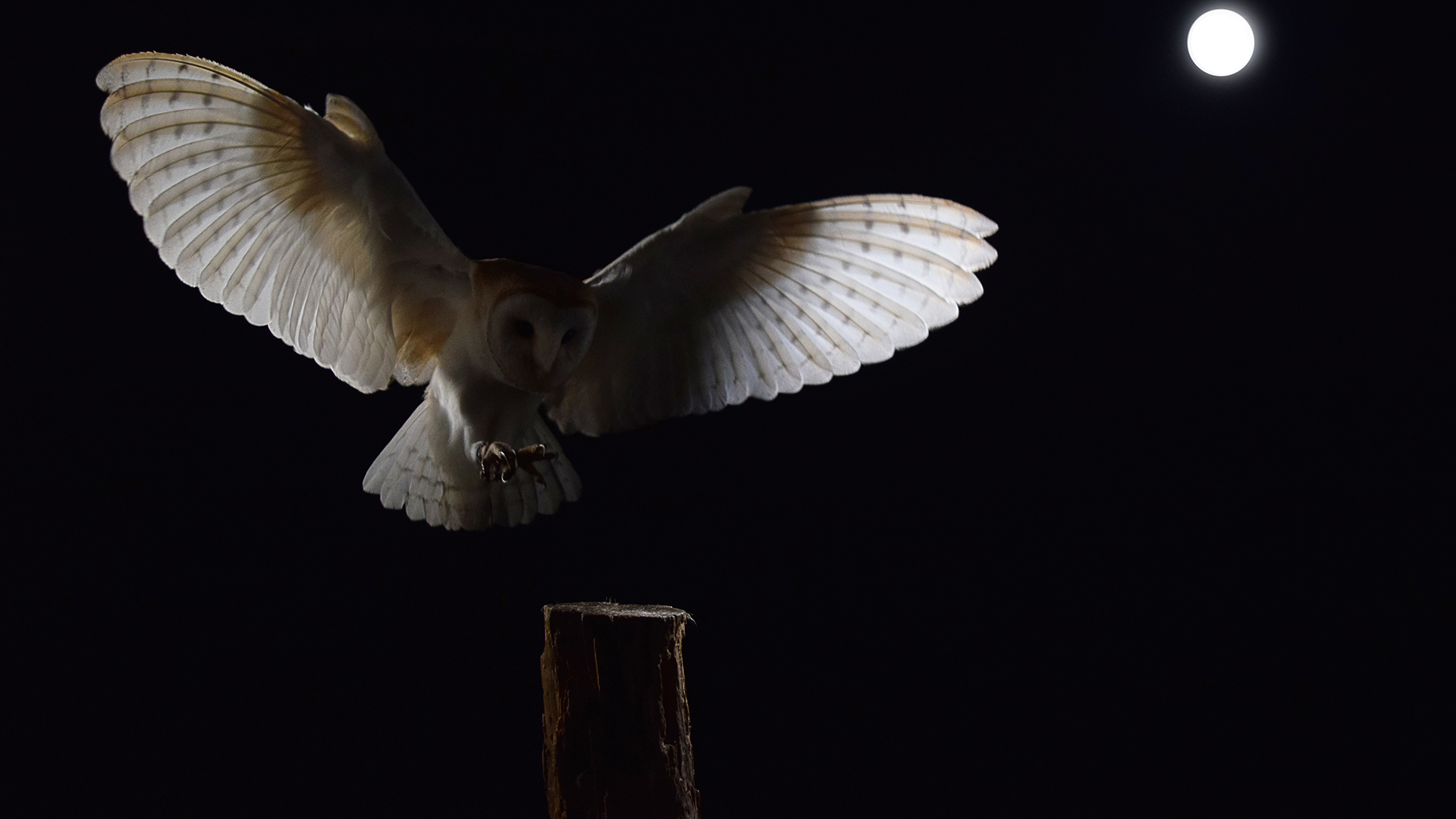 Turn off your lights
Most owl species are nocturnal, with eyes and ears specially adapted to help them hunt in the dark. An owl's ability to catch its prey in near darkness is one of its most impressive hunting skills. As a result, exterior lighting left on overnight can disrupt an owl's natural hunting patterns and remove its advantage over its prey. Bright lights also make owls feel unsafe, deterring them from visiting your yard. If possible, turn off all exterior lights at night so that owls have a safe space to hunt and nest.
Ease up on yard maintenance
Looking for an excuse to spend less time on yard upkeep? Most owls feed on mice, shrews, voles and other rodents that are drawn to long, thick grass. Mowing your lawn less frequently can help attract owls by providing a steady source of food. Bonus: reducing mowing also helps to create essential habitat for our threatened pollinators. Similarly, large branches offer ideal perches for owls to hunt or rest. Where possible, avoid pruning large branches, especially horizontal ones, so that owls have a safe, appealing place to land.
We hope these tips help you attract owls to your property – both for your benefit and for theirs! Have you seen any owl visitors in your yard? Let us know in the comments!
Copyright Notice
© Copyright Canadian Wildlife Federation
All rights reserved. Web site content may be electronically copied or printed for classroom, personal and non-commercial use. All other users must receive written permission.