By April Overall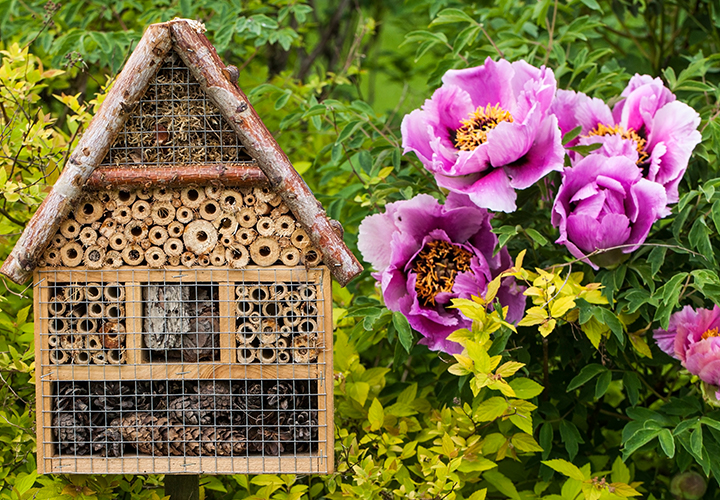 With so many insects disappearing, we need to do all we can to help them out! Insect hotels are a great way to provide shelter for all sorts of important insects through the year. Whether you want to help bees or butterflies, moths or ladybugs, an insect hotel will offer them a safe home where they can stay warm during the winter and keep dry year round.
Materials
A wooden box or open bird house (if you use a bird box, just remove the front of it!)
Twigs – ideal for ladybugs to overwinter
Rolled up paper
Leaves
Bamboo or hollow stems – perfect for solitary bees to overwinter in
Wooden blocks
Hot glue gun
Wire
Directions
Start placing the plant materials inside your wooden box. You'll want to pack it close together but keep some cracks and crevices for the insects! Use your hot glue gun to affix the material in place.
Next you'll want to affix your insect hotel to something stable like a tree trunk, post or even the side of a building. Once you're done, it'll be ready to go in your garden. Pick a spot where that'll be sheltered from the wind. You can also place the insect hotel next to insect hotspots (ex: near a hedge, near flowers that are frequently visited, etc.).
Need a little inspiration? Check out these examples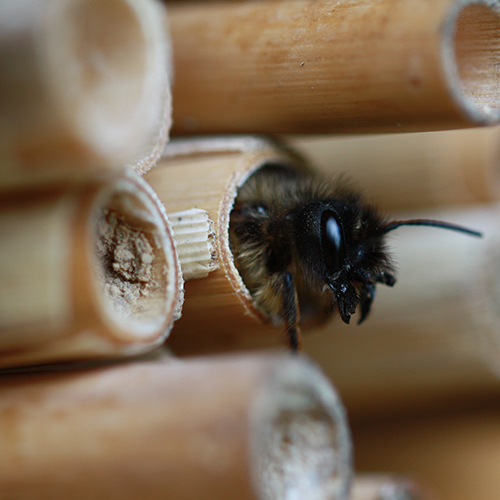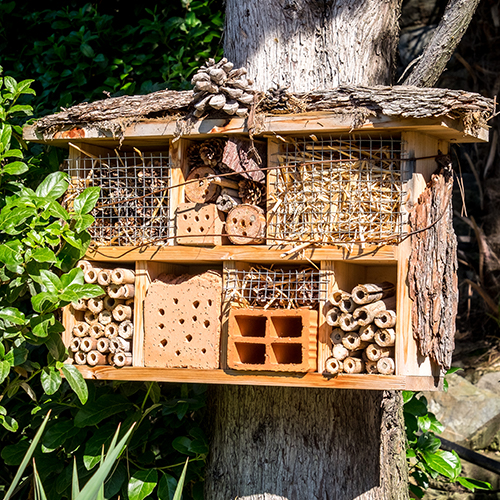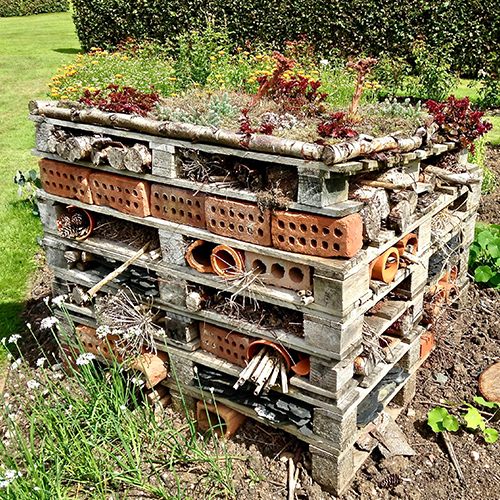 Copyright Notice
© Copyright Canadian Wildlife Federation
All rights reserved. Web site content may be electronically copied or printed for classroom, personal and non-commercial use. All other users must receive written permission.