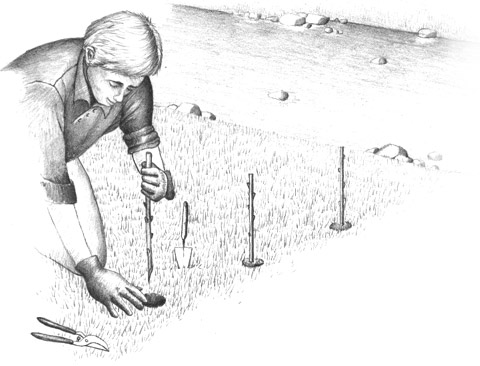 Background
Willow trees have lots of room for wildlife in their branches. They're easy to grow, even in the North where the growing season is short and the soil is often barren and sandy. Willows do wonders to control erosion and provide a wildlife habitat in disturbed areas such as industrial zones, urban neighbourhoods, and newly developed suburbs.

Procedure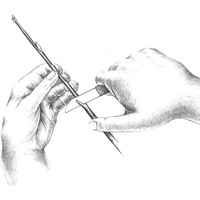 If you have a large lot that looks the worse for wear, try planting a row of willows or other trees that can be grown from stem cuttings. This project will work anywhere willows grow, including the North.

Here are some guidelines:
• Collect willow shoots during late winter dormancy, before the buds sprout.
• Some Northern trees that root easily from stem cuttings are feltleaf willow, Pacific willow, Barclay willow, Scouler willow, balsam poplar, and black cottonwood.
• Collect shoots from mature trees.
• Discard the tips of the shoots. With pruning shears or a knife, cut the remainder of each shoot into lengths of 15 cm to 20 cm. At one end, make the cuts straight; at the other end, cut diagonally, just below a node (the point where a leaf usually appears).
• Store the cuttings for about two months in cool, dark, moist conditions until it's time for spring planting. Store the cuttings in boxes of sawdust or sand and peat in an outdoor shed or root cellar, or refrigerate them in a plastic bag. The temperature should be 0 C to 5 C. If you don't have cold-storage facilities, store the cuttings in a snowbank along the north side of a building. Cuttings may sprout shoots and roots in storage, but that's okay.
• When choosing a planting site, keep in mind that most willows require a moist area to grow. In the Prairie region, cuttings should only be planted in low spots or near water.
• Before planting, you may have to break up very hard ground with a shovel or pick.
• To plant, push the angled end of each cutting into the ground, spacing them 60 cm to 90 cm apart.

Maintenance
• It is critical to water the shoots well during the first few weeks of root growth.
• Have faith. That row of sticks will soon abound with delicate green buds..
• See "Plant Project Maintenance Tips" for further suggestions.