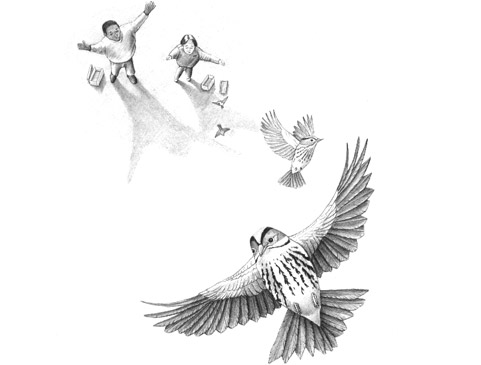 If you find a bird that has collided with a window, here's how you can help:
• Pick the bird up - gently - if it is injured or stunned. Put it into a paper bag or small box in a dark area.
• To keep it from suffocating, turn the bird upright so it rests on its abdomen.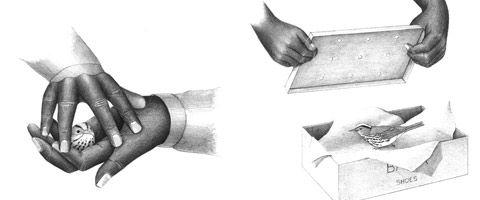 • Leave it undisturbed in a warm, quiet place for about an hour.
• Do not give it food or water.
• After an hour, if the bird is not yet alert, cannot fly, or shows signs of injury, call for help. Your provincial wildlife agency can direct you to a bird rehabilitation centre near you.
• If there is no centre nearby, contact a local veterinarian or animal shelter for advice.
• Check for a band. If you find one, contact the Bird Banding Office. Take note of the date, time, and place where you found the bird.
• If the bird is dead, contact your local museum to see if they could use the dead specimen for research or education.
• Place streamers or netting in front of your windows to reduce future bird collisions.