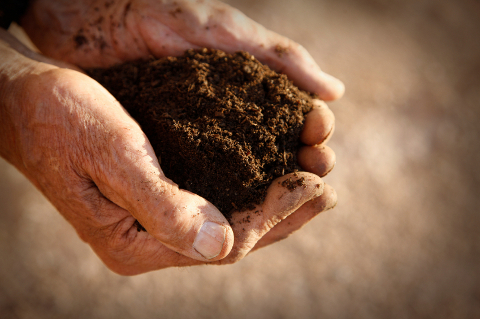 Background
Nearly everyone admires songbirds, sea turtles, and flying squirrels, but we must also appreciate the vital roles played by algae, bacteria, fungi, and tiny invertebrates. These unsung heroes of nature help to purify water, recycle nutrients, generate oxygen, decompose waste, and manufacture soil. In fact, the health of wild creatures and humans alike depends on the diversity of these tiny invertebrates, plants, and micro-organisms. Remember, all species - from moose to microbes - are important, so let's hear it for those tiny creatures we usually ignore or don't even know exist!

You would be amazed at the biodiversity that thrives in a typical patch of farm soil measuring half a hectare by 15 cm deep. You would find:
• 1 to 2 t of fungi - organisms that live on dead matter;
• 1 to 2 t of bacteria - single-celled creatures;
• 90 kg of protozoa - one-celled animals;
• 45 kg of algae - tiny water plants; and
• 45 kg of yeasts - microscopic plant-like organisms.

Procedure
You can encourage a biodiversity of small but very important wildlife species by doing absolutely nothing. Often, the less you do, the more you can help wildlife. If we stopped cutting our lawns and battling with "weeds", we would create valuable habitat for all sorts of creatures, but such a drastic step might cause a big fuss in the neighbourhood.
Here are some extreme possibilities to consider:
• Leave grass clippings on the lawn so they can fertilize the earth. See "Pamper Your Lawn With Free Fertilizer" for more information.
• Declare your property a chemical-free zone for wildlife.
• If you can't learn to love dandelions, organize a family "weed-a-thon" to dig up unwanted plants by hand rather than using chemical weed-killers. See "Choose Wildlife-friendly Lawn Care" for more ideas.
• Don't clean up leaves and dead plant material until spring. Seeds, old berries, and insect pupae and eggs can be important food sources for migrating birds in early spring, when the pickings are slim.
• Don't burn brush piles or put them out for the trash collector. Leave them where wildlife can use them for perching, preening, courting, nesting, or sheltering.