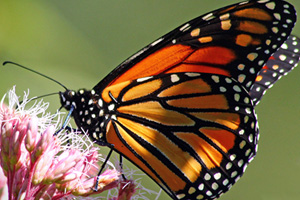 When writing about wildlife or covering wildlife issues the Canadian Wildlife Federation makes the job easier.

November 20, 2020
Broad Scale Efforts Underway to Restore Fish Passage Across B.C.
The Canadian Wildlife Federation (CWF) is pleased to announce the removal of multiple barriers to fish passage in B.C. CWF is working with diverse partners to restore access to critical spawning and rearing habitats for aquatic species at risk including Pacific salmon, Westslope Cutthroat Trout and Steelhead


July 7, 2020
National Conservation Award Recipients Announced
The Canadian Wildlife Federation (CWF) is pleased to announce the recipients of the Canadian Conservation Achievement Awards.
"In these challenging times, we are incredibly grateful to all the nominees for inspiring conservation of wildlife and habitat for the use and enjoyment of all," said Rick Bates, CEO. "Nature is the true recipient thanks to these everyday Canadians who have pitched in to help wildlife from coast to coast."
This year's awards celebrate the achievements of a Newfoundland scuba diver dedicated to creating clean harbours, a New Brunswick politician promoting sustainability, a Quebec science educator known as Captain Catalyst, an Ontario teenager planting seeds of hope for pollinators as well a retired park specialist who is now writing books about ecology. There is also a special tribute to a B.C. conservation icon who passed-away in 2019 after 30 years in public service and extensive volunteer leadership.





April 9, 2020
Love Your Lake Program Celebrates Expansion
Watersheds Canada and the Canadian Wildlife Federation (CWF) are celebrating another successful year of their Love Your Lake program as it expanded to British Columbia in the summer of 2019.

April 2, 2020
CWF Asks Canadians to Grow It Don't Mow It
Recent reports from Mexico show a large decline in overwintering Monarch butterfly populations, just as the Canadian Wildlife Federation (CWF) launches a new campaign encouraging the natural growth of wild flowers and native meadows to restore habitat for Monarch and other pollinators in decline.

March 17, 2020
COVID-19 Update
Canadian Wildlife Federation (CWF) remains open online and on the phone to help with questions you have or services you need from CWF. That said, to help reduce the spread of nCovid-19 our staff is now working remotely to keep our services available and vital conservation work being delivered.