Spring Peeper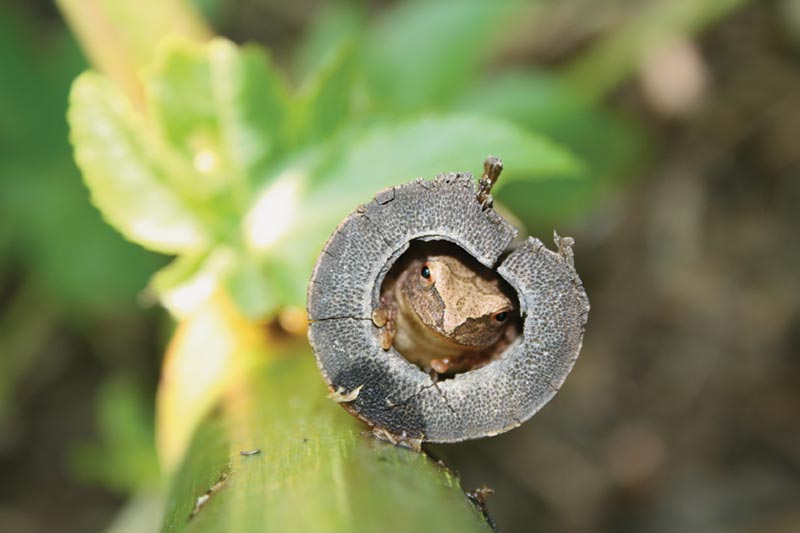 Photographer: Lesa Stadnek
Location: Westview Golf Club, Ont.
When Lesa Stadnek of Stouffville, Ont., was pounding in bamboo stakes to tie up a castor bean plant, she discovered this spring peeper staring out at her from inside the hollow stick.
Photographer: Lesa Stadnek
Fox on Branch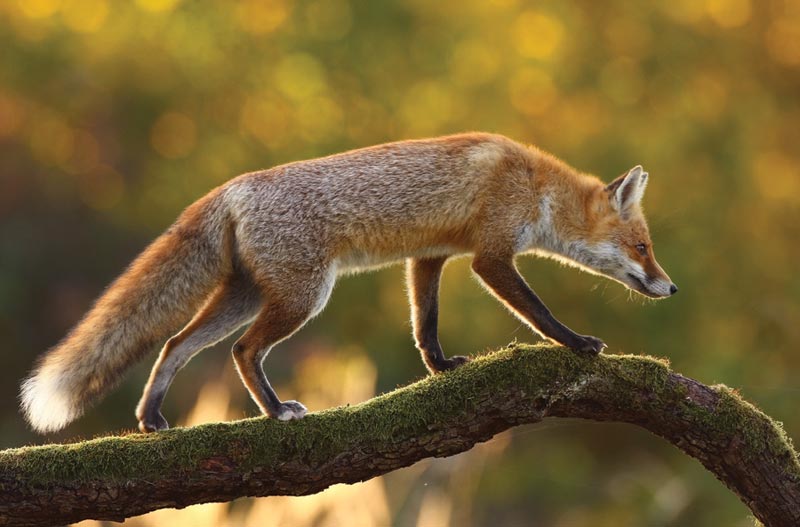 Photographer: Gabor Szerencsi
Location: Eger, Alta.
We loved the photo of the fox on the prowl walking across a mossy branch - especially the way the sunlight rims the fox's silhouette. He also caught the focus and determination in the fox's eyes. A fantastic photo!
Photographer: Gabor Szerencsi
Bluebirds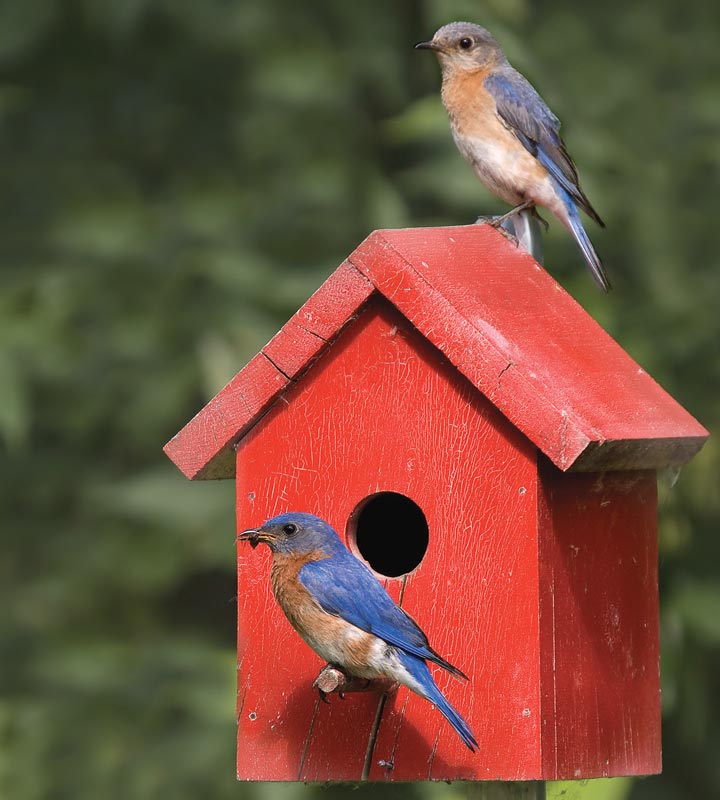 Photographer: Shelley O'Connell
Location: Montreal, Que.
With bright hues, contrasting textures between the soft, silky feathers on the bluebirds and the grainy, rough wood of the birdhouse, and attention to detail, this shot truly captivates the viewer.
Photographer: Shelley O'Connell