Great blue heron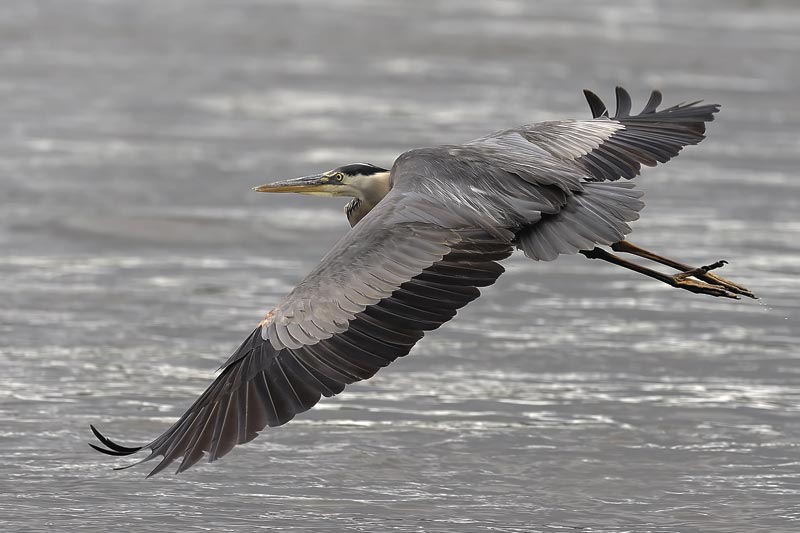 Photographer: Gilbert De Tilly
Location: Sainte-Thérèse, Que.
Although the heron was likely gliding past the photographer quickly, the shot appears completely still, capturing the graceful elegance of this majestic bird. Moreover, the detail of the photograph is impeccable – just look at the tiny droplets of water beading off the heron's talons. Brilliant!
Photographer: Gilbert De Tilly
Jumping Spider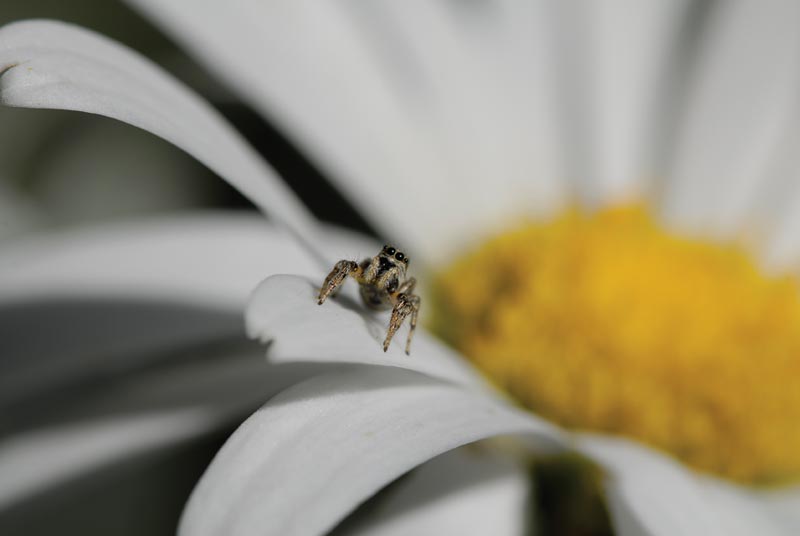 Photographer: Peter Rasberry
Location: Cambridge, Ont.
Who knew spiders could be so cute? The level of detail the photographer was able to capture is remarkable - from the tiniest of hairs on its legs to its curious beady eyes. Even the shadow its small body casts on the daisy petal is detailed.
Photographer: Peter Rasberry
Pika on the Rocks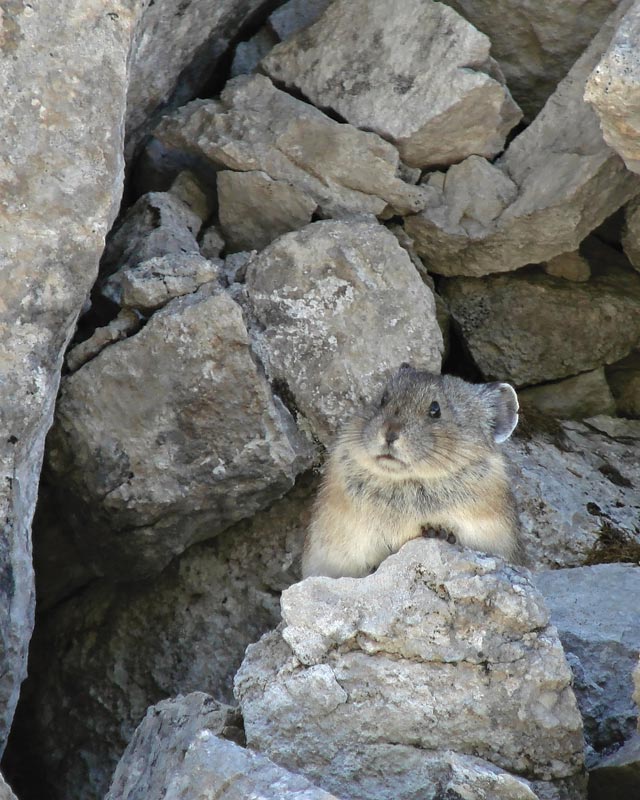 Photographer: Darrell Kaisner
Location: Ptolemy Creek, Alta.
The way in which the pika's paw is perched on the rock really gives it vulnerability and leads the viewer to wonder where it will scamper off to next. This photograph captures a moment of pause and wonderment.
Photographer: Darrell Kaisner