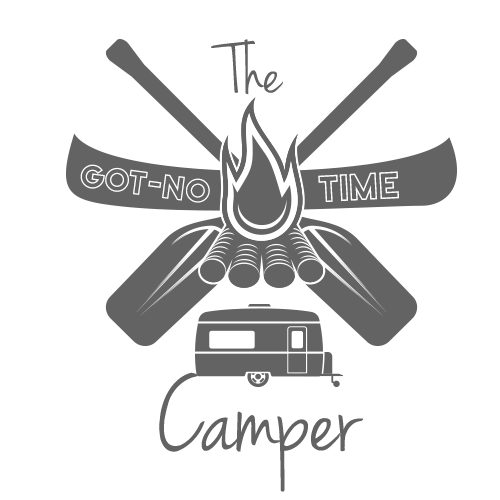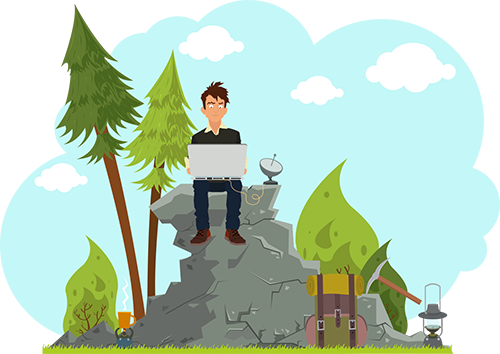 When not working, A. typious squeezes in CrossFit workouts or eats at restaurants because there's no time to cook at home. Struggles to find time off for overnight camping trips, but vaguely recalls that they were a lot of fun.
Habitat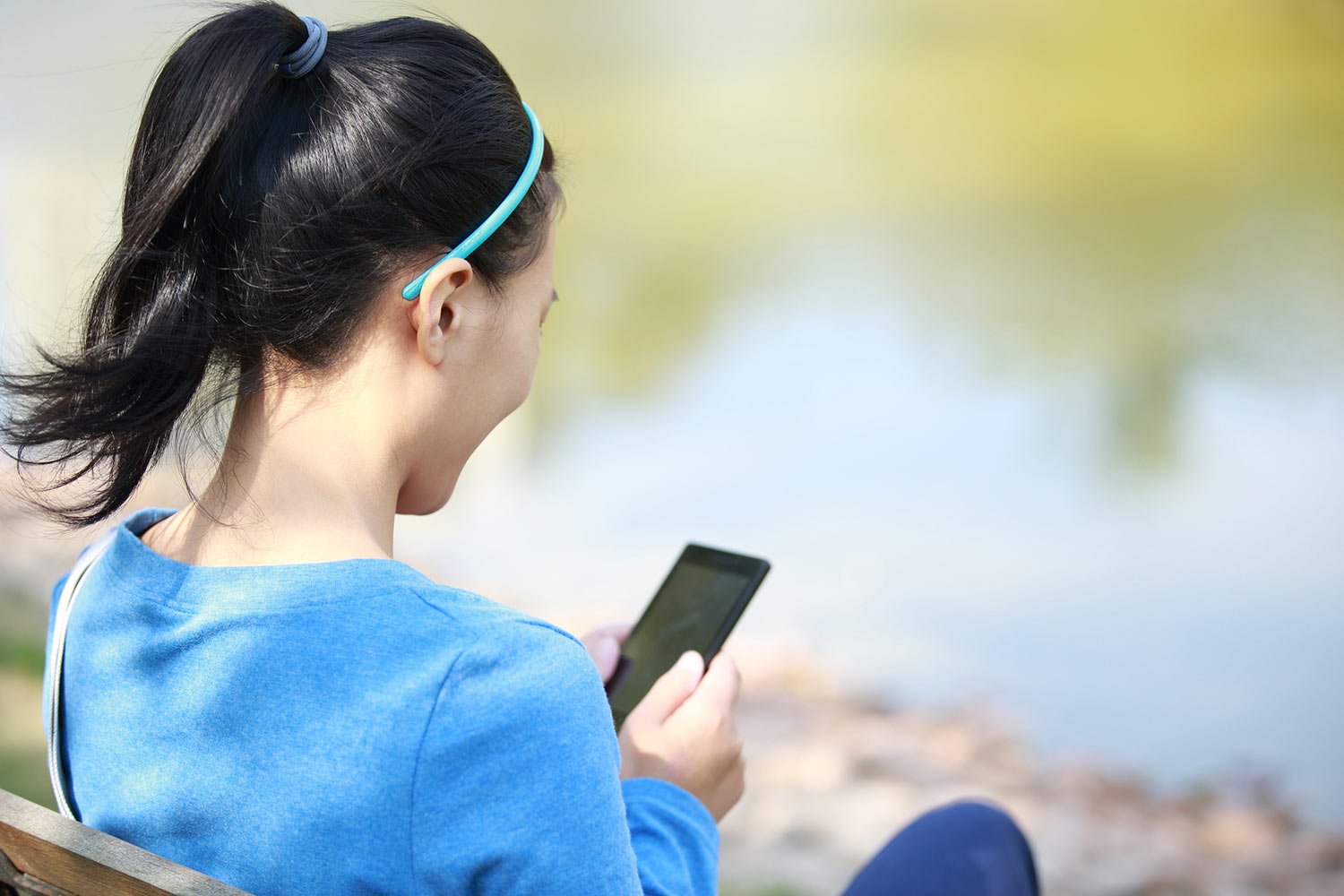 Most commonly spotted at the office or commuting. Occasionally, A. typious migrates to camping destinations close to cities. Always tight for time, they prefer spots where setting up a tent is optional.
Needed Skill
How to look like a star pro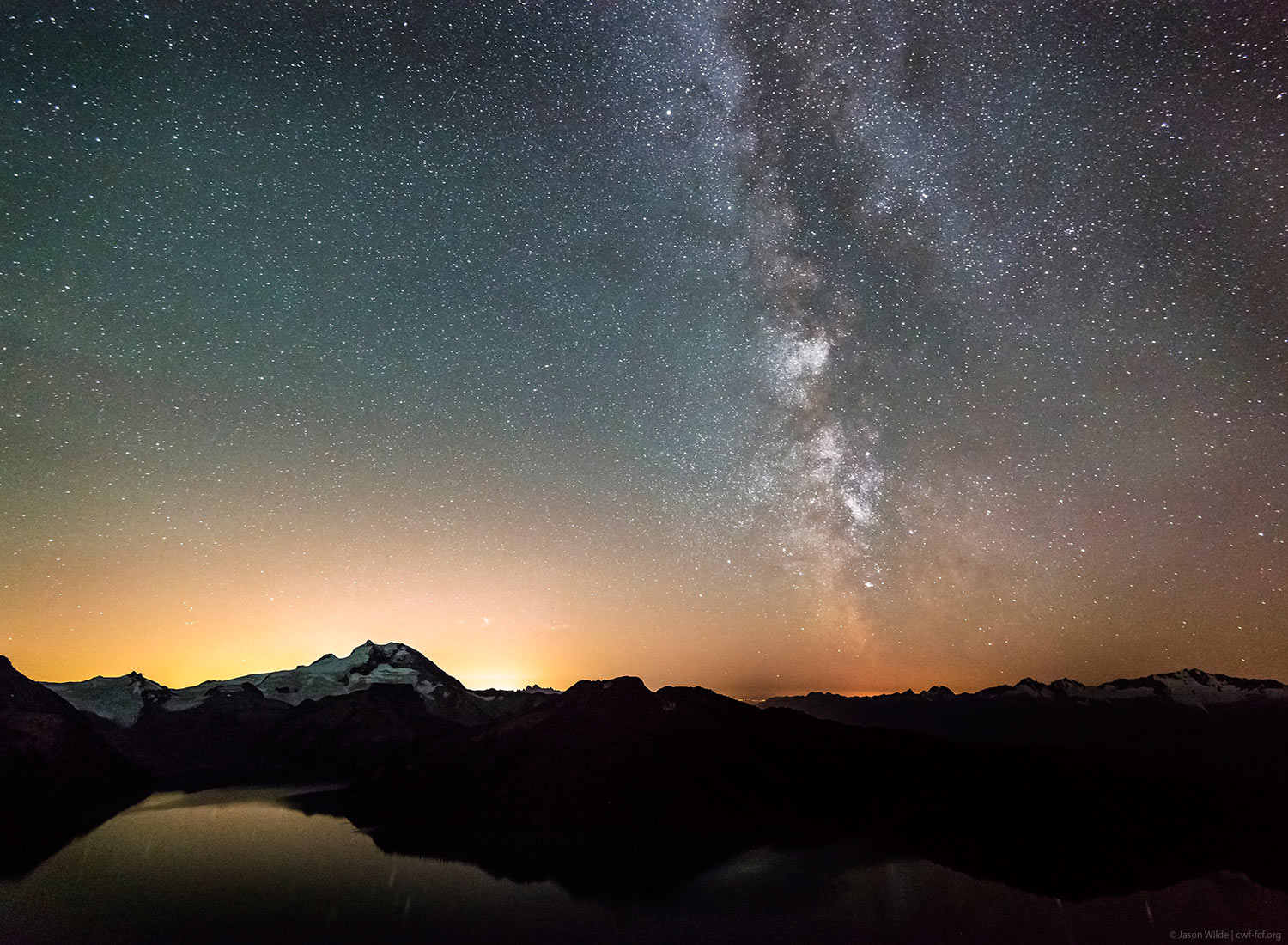 Start with the Big Dipper. During the summer, its three-star handle and four-star bowl hang high in the northern sky. From the outside edge of the dipper, look up. The first bright star is Polaris — the North Star. Put a hole in the Dipper and water would splash on the back of Leo, a lion-shaped constellation. Follow the arc of the handle away from the pan first to Arcturus, one of the brightest stars in the sky, and then on to Spica, a blue and red flashing star in Virgo.
Required Gear
Jetboil Genesis cooking stove
The evolution of the camp stove. Heat exchangers on the included pot and pan make this stove more efficient and compact. In other words: it boils fast, simmers and has an optional coffee press, for a hot reviver before you cook. ($350; jetboil.com)
Where to Find Them
Camping Grosbois, Parc national des Îles-de-Boucherville, Quebec
This campground sits only 10 kilometres downstream from Montreal. But because it's accessible only by foot or boat, it feels remote — at least once the day-trippers go home. By day, explore the shoreline by canoe or cycle the island's paths. At night, admire the city lights on the river. (sepaq.com)
Fort Rodd Hill, British Columbia
Inside the grounds of this historic fort, Parks Canada has set up several oTENTik canvas tents. Just bring a sleeping bag and clothes for this unique and easy camping experience across the harbour from Victoria. (pc.gc.ca)
Grand Beach Provincial Park, Manitoba
On a hot prairie day, this is the place to cool off. As its name suggests, this beach on Lake Winnipeg, an hour or so from Winnipeg, stretches for kilometres. Interpretive trails rove inland along an old lake shoreline and over 12-metre-high sand dunes. In August, join in Manitoba's largest sand sculpture contest. (gov.mb.ca)