While it's fun to see birds come to a feeder in the winter months, our winged friends still need a natural food source as part of their main diet and shelter to nest, rest and escape inclement weather and predators. Growing a variety of plants can go a long way to meet birds' varied habitat needs in all seasons.
For instance, plants have flowers with a varying combination of nectar and pollen for hummingbirds and other pollinators. After they are pollinated, they form fruit, nuts or seeds. These trees, shrubs, vines and perennials will also support the insects and spiders that many birds need as part of their diet, including hummingbirds! They also create shelter for the birds you love to see in the garden, to nest, rest and escape the elements and predators.
Here are some plants to consider adding to your garden.
Nectar
Nectar from Perennials and Shrubs
Canada is home to several species of hummingbirds. While it is nice to supplement their diet with a sugar water feeder, allowing us to see them up close, they still need their natural food made the way nature intended. This means about 20 per cent insects and spiders for protein and about 80 per cent flower nectar for carbohydrates. You can help them out by growing tubular flowers – both small and large. You might even see some orioles come and get a sip, too! Here are some suggestions:
Native perennials:
Lilies
Columbines
Verbenas
Penstemons
Non-native perennials:
Native shrubs:
Red-flowering and Golden Currents
Seeds
Seeds from Perennials
These native perennials – non-woody plants that live for more than two years and typically die back or go dormant in the winter – have colourful flowers that appeal to our many pollinators. Once they have gone to seed, leave the stems in tact. You may find that juncos, finches, chickadees and cardinals come and visit to snack on this natural feast. Here are some suggestions:
Black-eyed Susan
Echinacea
Sunflowers
Asters
Goldenrods
Seeds and Nuts from Trees
If you have space on your property consider planting as many native trees as you are able, keeping in mind their potential height when fully grown. These trees produce seeds that appeal to crossbills, chickadees, waxwings, redpolls, nuthatches and Pine Siskins. Nuts from oak and beech trees appeal to Blue Jays and Wood Ducks, woodpeckers and grouse. They are also great places for many birds to nest including cavity nesters - those that have their young in holes of dead trees or trees that have begun to die (snags). These birds also need large trees for holes to roost at other times of the year. Here are some examples of trees that provide food:
Pines
Spruces
Cedars
Firs
Oaks
Maples
Fruit
Fruit from Shrubs
Canada's native shrubs can be small and compact or as large as a small tree. Their versatility in size and appearance makes them very accommodating to gardens both large and small while adding layers and visual interest. They are also highly beneficial to wildlife. In addition to blooms that feed our pollinators they produce fruit that appeal to a myriad of bird species. Some fruit in the summer while others ripen into the autumn. Those with the tastiest fruit will be visited by birds that are here in the warmer months, such as waxwings, catbirds, orioles and bluebirds. Others, like sumac berries, tend to last on the tree/shrub through winter, serving as important survival food for those birds that don't migrate to warmer locations like Pileated Woodpeckers and those American Robins that choose to stay behind. Here are some ideas of shrubs to plant in your garden:
Dogwoods
Elderberries
Viburnums
Serviceberries
Winterberry
Wild roses
Hawthorns
aquilegia-canadensis-eastern-wild-columbine.jpg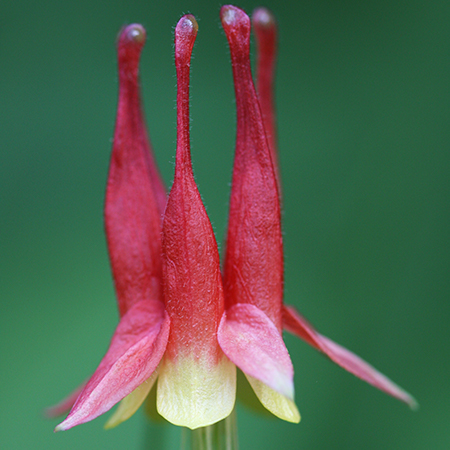 cornus-rasemosa-grey-dogwood.jpg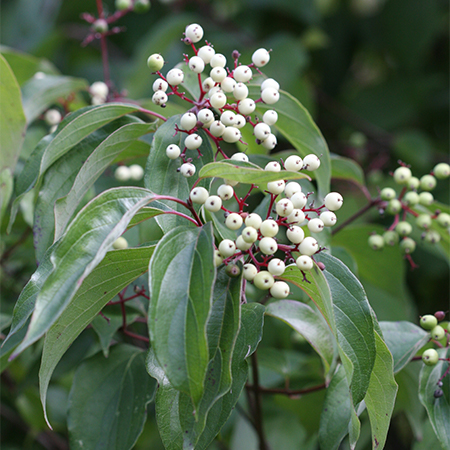 lilium-michiganense-michigan-lily.jpg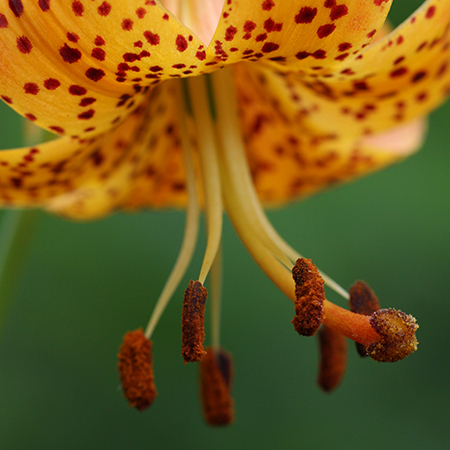 Rosa-carolina.jpg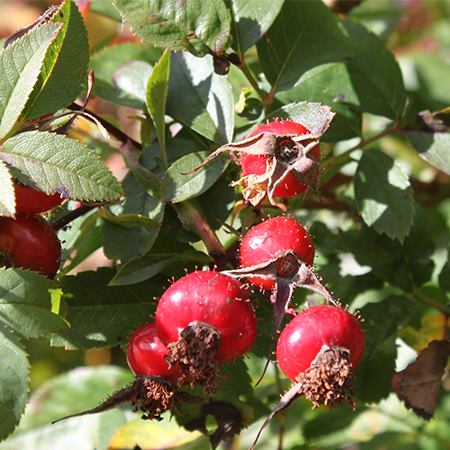 thuja-occidentalis-eastern-white-cedar.jpg
viburnum-dentatum-arrowwood.jpg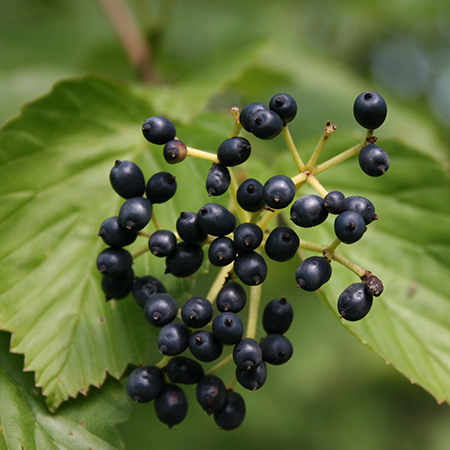 viburnum-lentago-nannyberry.jpg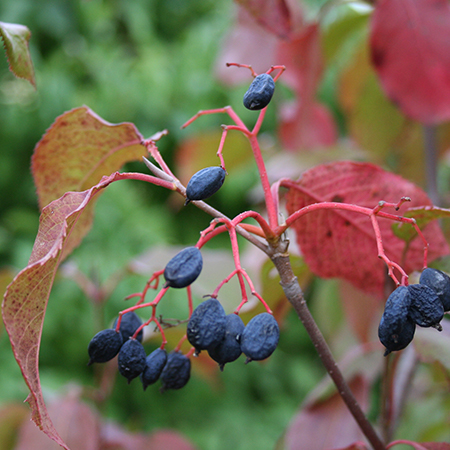 viburnum-trilobatum-highbush-cranberry.jpg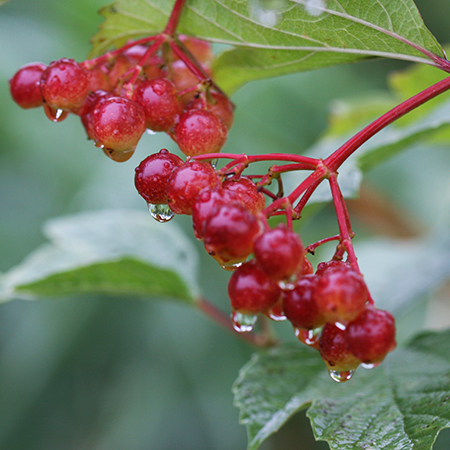 white-spruce-cones.jpg