June 21, 2019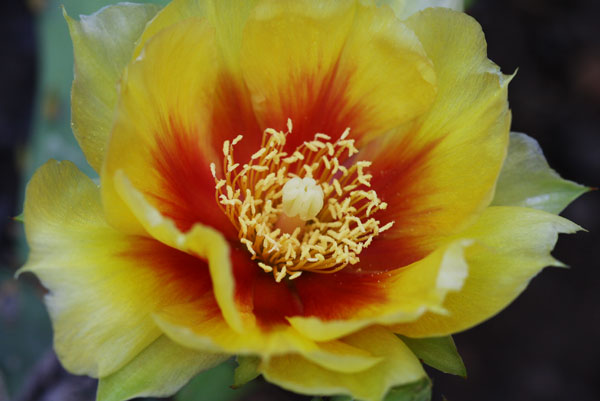 On a sunny day, big bumblebees are all about your favourite rose bushes. Elderberries, buckthorn and mulberries provide early fruit that many birds gather to feed their ever-hungry brood, while most seed-eating birds take advantage of abundant insects easily digested by their young. The cardinal flower bears red blooms loved by hummingbirds, and the prickly pear cactus surprises you with its bright flowers. Black cohosh adds texture, shape and elegance to your gardens, while the purple flowering raspberry impresses every passerby. Come nighttime, a chorus of chirping green frogs, tree frogs, spring peepers and bellowing bullfrogs keep you outside just a little longer, even though the mosquitos are starting to pester you. You see a big brown bat flapping in the sky, snacking, and you're suddenly very grateful for the bat boxes you installed weeks ago. Here are the next steps:
Wildlife
Continue providing water for thirsty birds, amphibians and insects.
Create a toad abode and put it in a shady part of your garden.
Clean hummingbird feeders and change nectar often in hot weather. Learn about the beautiful native plants you can include in your garden to attract them.
Allow a grace period for animal intruders who have set up house until their young are mature.
General Gardening Chores
Inspect plants regularly for signs of insect infestation or disease so you can take quick action when necessary.
Remove faded flowers to encourage second blooming for plants such as wild geranium, coreopsis, and beebalm. Do this early to ensure that a second bloom will set in so that birds will have many seed heads to feed from in the winter.
Mulch plants to maintain moisture over dry summer months. Cover the soil between plants, but leave an air space around the stems and centres of the plants.
Maintain grass at five to seven centimetres high so it can better withstand drought and compete with weeds.
If you use sprinklers to water the garden, do so in the morning to help prevent water loss from evaporation. Additionally, foliage left wet overnight is more vulnerable to mildew, fungus and disease.
Water at ground level to help prevent disease.
Gather any spotted leaves fallen from apples and crabapples and dispose of them; do not add them to your compost. Leaves with this apple scab fungus may cause more problems next year if left around.
Planting and Pruning
Avoid moving plants in the heat of summer. Mark the plants that need to be split or moved so that you can identify them once cooler fall weather comes. If you must move them, be sure to water them well and often; provide shade with a makeshift tent if you can.
Prune maples and birches, which bleed in early spring.
If needed, prune spring-flowering shrubs right after they finish blooming.