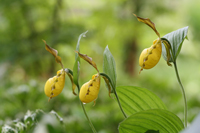 <!-\\Default - single specific -->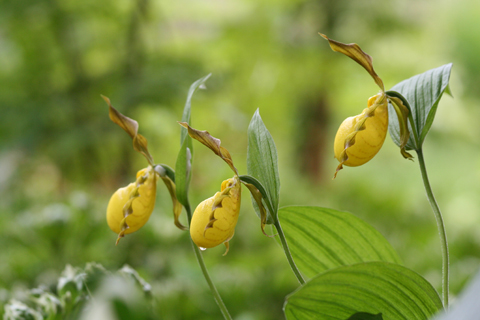 Photo: James and Sylvia Barlow
Text by James Barlow
Photography by James and Sylvia Barlow
Sylvia and I have always been interested in wildlife, nature and gardens. Sylvia was brought up in the great white north of B.C. and spent most of her young days exploring the outdoors with her brothers and sisters, enjoying the nature and wildlife. I was brought up in England, and we had a large country garden that was stocked with a huge variety of both common and rare species. We often had visitors in to see our plants. My father was an influential ornithologist and conservationist, and he instilled the principles of those fields in his children. We loved the outdoors and wildlife, and I especially found huge enjoyment in watching and identifying the birds around me.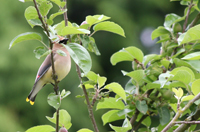 I have been privileged to be an Ambassador for the Galapagos Conservation Trust (the islands off the west coast of South America that were made famous by Charles Darwin). The work there is split between ensuring that tourist activities do not destroy the environment and species that the tourists come to see and researching the many and varied issues in the balance and survival of species with man. That requires funds, and part of my job is to make people aware of the needs with a view to financially supporting conservation and ecology. That has been a huge boost to me in understanding the fragile balance between man and nature, between our intense needs for fun, fuel and food and the delicate interactions in nature that enable us to enjoy the diversity of this planet we call home.

I am as active a member as I can be for the local naturalists' club, as well as a member of the CWF and Ducks Unlimited. I also do a little for Bird Studies Canada and their mapping project.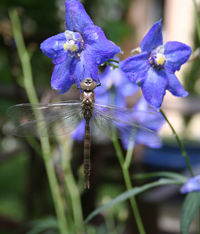 Hence, when we bought this house in 2005, we were drawn to the garden (half an acre in the city), with its mature trees, and the opportunity to turn it into a place where wildlife and man could enjoy it together (with the possible exception of the moles!). We wanted a garden that attracted birds, butterflies and other wildlife. One that smelled lovely through the year. One where the peace of nature could take over from the hustle of everyday life. We are still working on that picture, but five years of hard work has been well worth it! Obtaining certification for our Wildlife Friendly Habitat, therefore, seemed to be a natural step and one I wholly recommend to anyone, city or country, large or small, as any step we can take to restoring and championing balance in today's badly unbalanced society seems well worth the while!
We consulted experts on what could grow here and what would work for the wildlife and spent many hours planting and planning, moving and changing. We added a re-circulating stream and pond fed by rainwater from the roof, screened and made the features interesting and, most importantly, watched as the local species adapted to what we were doing. We are gradually removing the fast-growing plants used to initially populate the garden, allowing the slower-growing species to take their statuesque places and be the source of life for the various wildlife that enjoy them as much as we do.

We elected to not use any pesticides or herbicides from the outset, as these are known to not benefit the balance of nature. We have occasionally regretted this decision when we look at the moss in the lawn or the slugs and blights, but nature has its own ways to fix these issues, and my perfect lawn has had to take a second place, especially as we have a thriving population of endangered Townsend's Moles that seem to thrive under our lawn!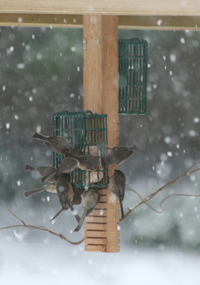 The joy is that now we have a large variety of wildlife that either calls this home or visits regularly. We have counted more than 50 species of birds visiting, nesting or roosting here. (Alarmingly, though, we built the pond to be goldfish safe from predators with steep overhanging sides that have kept the raccoons and herons from feasting on the fish, but we did not count on the now-annual visit by a migrating Kingfisher, who is quite happy to have lunch at our expense! A net now has to go over the pond during the spring migration season!) We get butterflies, have put in bees to help in pollination and under the roses have placed strawberries, which fruit three times in the season now. Yum!

We plan to allow more mature species to take over from short-term plants, develop more edible fruits and vegetables to benefit both the wildlife and us and spend more time enjoying the created wonders around us.

The Barlow's British Columbia property is certified with CWF through the Backyard Habitat Certification Program. Find out how to certify your garden.


---
<!-\\Default - single specific -->