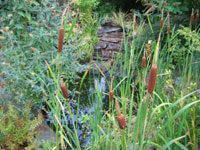 <!-\\Default - single specific -->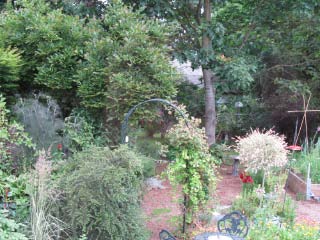 By Maureen Raymond


I started to "Naturescape" about 12 years ago when we bought this house in suburban Chilliwack. I am a country girl at heart, and the daughter of a master gardener, so wildlife and gardening have always been a part of my life. When we moved from farm country, the first thing I noticed beyond the noise was a lack of variety of species, so I decided to amend the situation.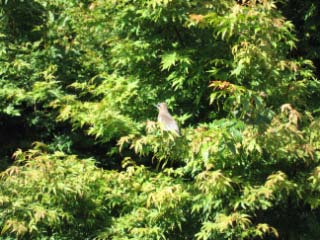 First off, I surrounded the property with trees and shrubs that were able to provide food and shelter for us and the birds.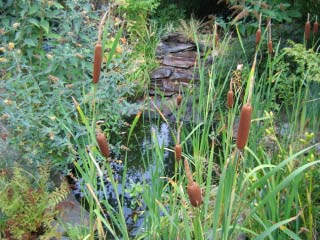 I added a garden pond with gentle flowing waterfall over natural shale rocks. This created a sheltered noise barrier and safe-haven for different birds. The native trees and shrubs are low maintenance and, with the addition of nectar and fruit, provide habitat for many species.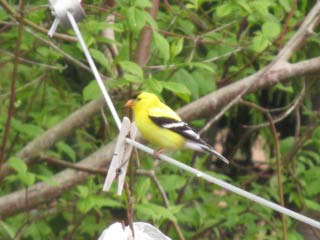 Seed-bearing perennials and herbs add a variety of food during the winter months for the winter "guests". To keep the squirrels from gorging on the sunflower seeds in my feeders, I hung the feeders on the clothes-line from a long chain and put a rain-shield over them.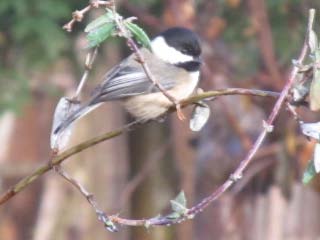 The backyard, once with chain-link fencing and all lawn is now an oasis from city noise and chemicals. There is an entire ecosystem on a large bronze fennel herb — which in turn feeds bush-tits and chickadees alike!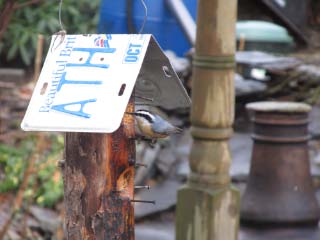 How wonderful it is to spend time watching all the special creatures that are attracted to this environment.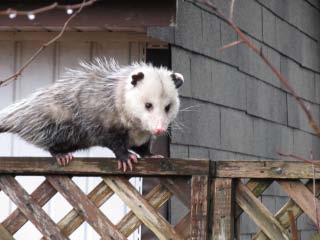 I proudly show it off to anyone who is interested, and there are more people showing interest all the time!
<!-\\Default - single specific -->