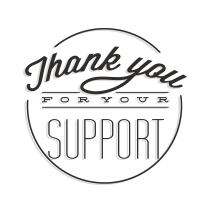 Thank you for joining the Canadian Wildlife Federation online community. You will begin receiving monthly e-newsletters on Canadian conservation and wildlife issues, including updates on CWF's pursuit of encouraging our Federal Government to make Canada an international leader yet again in reducing plastic waste in our rivers, lakes and oceans by recommitting to and advancing the national Sustainable Packaging initiative set out in 2012. We need to further move Canada away from single-use plastics.
8 Ways to Reduce Your Single-Use Plastics
There are an estimated 5 TRILLION pieces of plastic in the ocean worldwide, with 8 MILLION metric tons added to the ocean each year. Wildlife are dying at a rapid pace due to ingestion of or entanglement in plastics. You can help reduce waste by removing single-use plastics from your everyday activities. Download the infographic and learn how you can reduce your single-use plastics.
Donate to the Cause
The Canadian Wildlife Federation is committed to understanding the extent to which plastics are infiltrating our waterways and affecting the wildlife that live there. Your donation will directly support CWF's work and programs that strive so effectively to conserve Canadian aquatic species and habitats. Work such as:
Coordinating with regional networks and specialists who respond to marine animals when they are in distress or even dead.
Partnering with McGill University on research to understand the extent of the impacts of microplastics on wildlife in the St. Lawrence River.
Studying the patterns of entangled Steller Sea Lions off Vancouver Island in order to identify and eliminate the cause of these terrible situations.
Each donation, no matter how small, will make a difference.