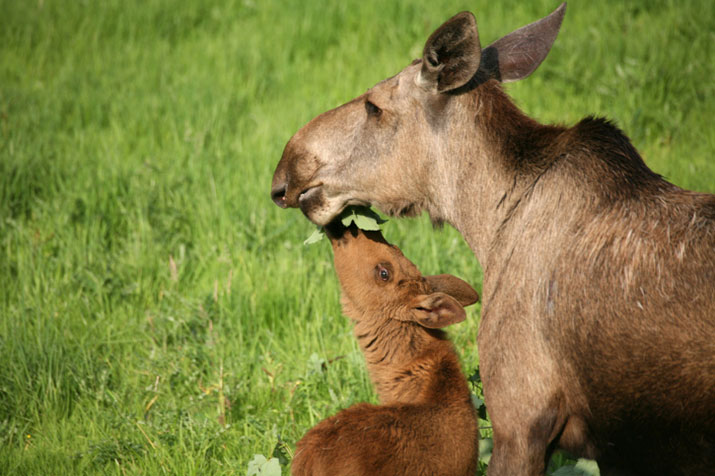 Q. I know most people want to get rid of moose from their backyard, but I think they're lovely! How can I attract them to my backyard?
A. You're right, moose are lovely but they're lovely in their wild natural habitat! While moose will wander into residential areas on their own, this is something that shouldn't be encouraged.
Moose are big, really big! A bull moose can weigh as much as 600 kg and stand taller at the shoulder than the largest riding horse. They are also fast – at only a few days old a calf can run faster than a person!
They are an amazing animal and it is best to leave them in the wild and not purposefully attract them to your property. While moose are typically calm, they can certainly attack if they feel threatened, which could result from something as common as a barking dog! And if they get used to people feeding them, they will learn to associate people with food. If someone doesn't provide an offering this could result in some serious aggression. Moose and vehicles are another area for concern. Their eyes are located on the side of their head so they often don't see an approaching vehicle until it's too late – resulting in what could be a very serious accident for the moose and for people. And this is only a short list of concerns.
It's best to leave moose in their wooded hillsides, lakes, muskegs and streams where they can browse on upland and aquatic plants in the summer and twigs and shrubs in the winter.