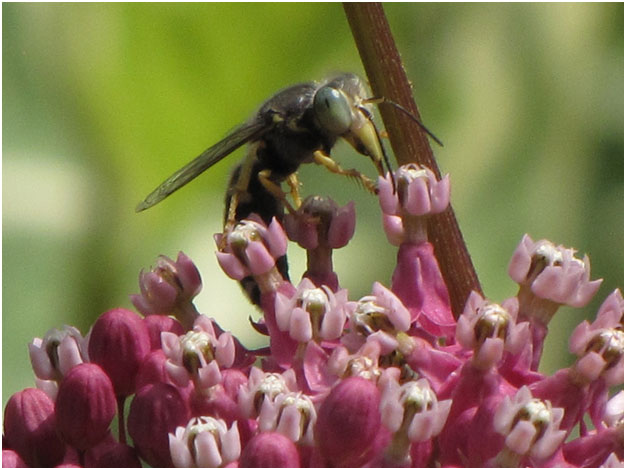 Wasps are an important part of an ecosystem. They feed on insects, act as pollinators and are part of the food chain. However, wasps can also interfere with your family barbeque, picnic and other summer-time activities. If this is the case I hope some of the tips below will help you enjoy the great outdoors this summer.

These methods have not been scientifically proven but have garnered good results for some.

Tip # 1.You can purchase and display fake paper wasp nests. These resemble an actual wasp nest in colour and shape. Wasps are territorial and typically will not build a nest where one already exists.

Tip # 2. A wasp nest can also be crafted by crumpling up a brown paper bag and blowing in it. Twist the ends and tie with a string and hang. Again, this will give the appearance of a wasp nest keeping wasps from building a nest nearby.

Tip # 3. If you're having a picnic, fabric softener sheets have been used to keep wasps away.

Tip # 4. Cucumber slices around a barbeque or picnic area have also been used to keep wasps at bay.

Tip # 5. Place 4-6 pennies in a zip lock bag, then fill the bag half full of water. Hang in the problem area.