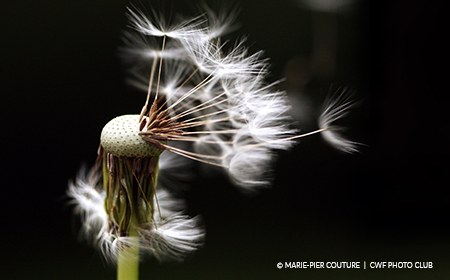 Are there benefits to keeping dandelions in your yard? Do they help wildlife, or are they just a nuisance? And how did dandelions even get here?
Turns out dandelions have a lot going for them, not just for wildlife but for us too! Dandelions are native to Europe and Asia but were introduced to North America by early colonists. They have a long history of being used for medicinal and nutritional purposes. Dandelions are high in nutrients, including iron, potassium, calcium, vitamins A, several Bs and C, D and E. There's even dandelion wine! Be sure to check out how to incorporate a little bit of dandelion in your diet!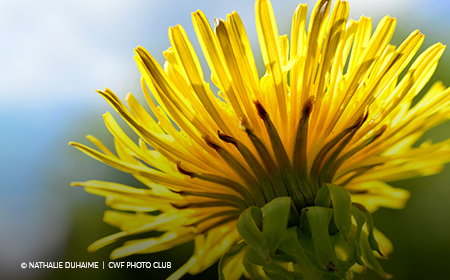 But this non-native plant can also be beneficial to wildlife. In Yellowstone National Park, it's been reported that dandelions are an important source of nutrition for grizzly bears. Deer and elk browse on them, and they're commonly found in the scat of black bears in spring. They're also frequently eaten by sharp-tailed grouse. They provide an early source of nectar and pollen for some of our pollinators, and birds such as finches and pine siskins eat their seeds. One more pro for the dandelion – its long tap root helps to break up compacted soil.

As you can see, there are benefits to leaving dandelions in your yard. But how can you make your property even more beneficial for wildlife? Avoid the use of pesticides. And since dandelions aren't native, it's important to also include some early-blooming native plants on your property to help support even more wildlife!