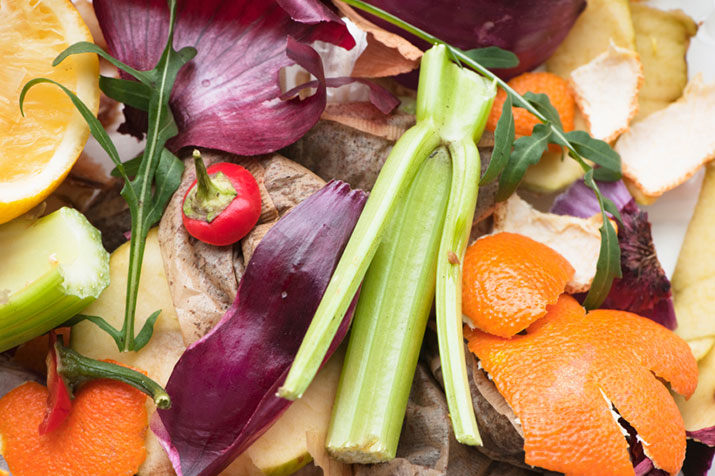 Composting your kitchen and yard waste can be simple and odour-free. While you can make compost in anywhere from a few weeks to several months, depending on how much time you devote to it, it doesn't ever have to smell.
Give the microorganisms a balanced diet of carbon and nitrogen. That means a mixture of dry materials like dried leaves, sawdust or shells and moist materials like freshly cut grass, coffee grinds, bread or fruit and vegetable scraps.
Every so often, if desired, cover with a bit of earth to introduce more soil organisms to digest the scraps. If you do find your pile smells awful, it will also help keep the smell down until you've remedied the situation.
If your compost pile smells like rotting eggs, it is probably too wet and not getting enough air. Mix in dry materials and turn daily until the smell goes away. If this is a regular occurrence, you might need to move the composter to a drier spot, perhaps in the sun or on higher ground.
If the compost pile smells like ammonia, there is likely too much nitrogen. Add dry materials and turn daily until the smell dissipates.
For more troubleshooting tips, visit our composting section.