<!-\\Default - single specific -->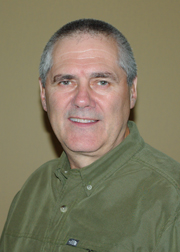 Michael is currently the President of the Nova Scotia Federation of Anglers and Hunters (NSFAH). He is also the Past President of NSFAH and Past President of the Halifax Wildlife Association. He has worked on several successful conservation initiatives, including supporting the Sable Island funding program. He served as Director of the Nova Scotia Wildlife Conservation Fund and Director of the Nova Scotia Advisory Committee for the Atlantic Salmon Conservation Fund.
Michael enjoyed a decades-long career, including as Senior Vice-President of Market Development at CHI and Intelivote Systems Inc. He lives in Dartmouth, N.S. with his spouse and has four children, eight grandchildren and two great-grandchildren.
<!-\\Default - single specific -->